130 Firefighters Tackled Weekend Blaze. Information released by the fire service shows 130 firefighters and several water planes fought a blaze in Casares at the weekend.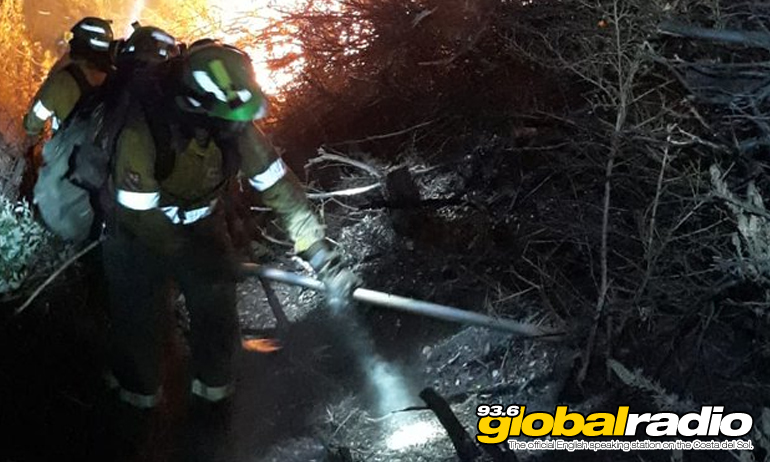 130 Firefighters Tackled Weekend Blaze
Last weekend a fire broke out near Casares on the Costa Del Sol.  We're now hearing that 60 people had to be evacuated from their homes on Saturday, assisted by the Red Cross, as 130 firefighters tackled the blaze.
The fire began at 4pm on Saturday 21st July at Finca Del Alamo, before spreading to a nearby waste disposal plant.  The fire threat level was raised to level one overnight by the council, and down scaled when the blaze was brought under control overnight.
Animal Rescue
Local dog charity ADANA says that despite some social media rumours they did not have to evacuate their animals.  Mary Page from the charity said "Plans for every contingent have been put in place, whether that be for earthquakes or fires.  We work very closely with the authorities; we want to reiterate that all the animals are fine."
Published: 25.07.2018
Written by Dave James
News on 93.6 Global Radio
Keep up to date with all the latest news from the Costa del Sol with the coast's official English speaking radio station, 93.6 Global Radio.
More Costa del Sol News Stories
Some recent headlines from the Costa del Sol. See all the 93.6 Global Radio News