6 Tonnes Of Cocaine Seized.  This is the largest seizure in Spain in 2017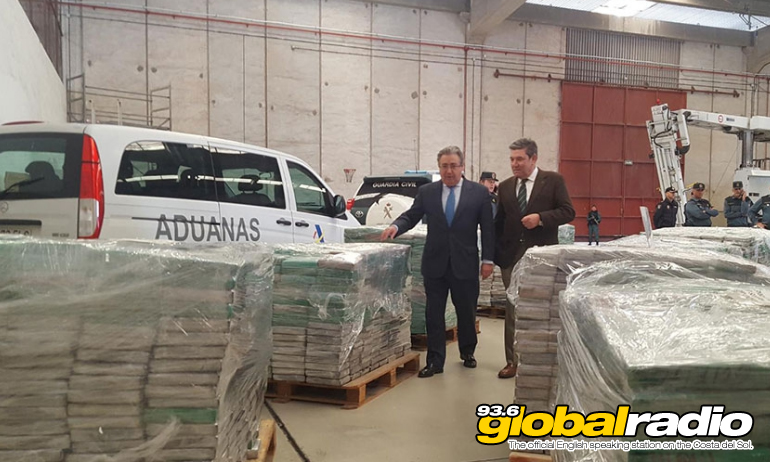 6 Tonnes Of Cocaine Seized
6 tonnes of Cocaine have been seized by police in Algeciras as part of Operation Nativity.  This is the largest seizure in Spain so far this year, valued at over €200 million.  Three men  have been arrested.
The drugs were packaged in containers with bananas from Columbia.  The company importing the bananas is based in Barcelona, and all three men arrested are connected with this company.
Published: 05.12.62017
Written by Dave James
News on 93.6 Global Radio
Keep up to date with all the latest news from the Costa del Sol with the coast's official English speaking radio station, 93.6 Global Radio.
More Costa del Sol News Stories
Some recent headlines from the Costa del Sol. See all the 93.6 Global Radio News