British Man Accused Of Armed Robbery. The 41 year old expat is accused of robbing a hotel dressed as a storm trooper from Star Wars.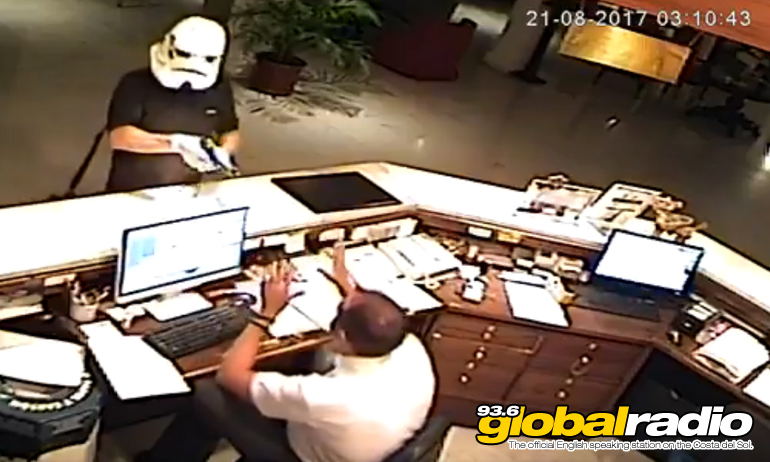 British Man Accused Of Armed Robbery
Guardia Civil have arrested a 41  year old British man on suspicion of armed robbery.  Police caught him after a video of the robbery was shown on social media on Thursday 19th October.
The video shows a man enter the Mijas Pueblo Hotel wearing a Star Wars helmet.  He casually approaches the desk where he threatens staff with a shotgun.  After taking €1500 in cash, he begins to leave the building before returning to destroy a phone.
Earlier in the day an attempted robbery was reported at a Mijas holiday home, by a suspect also wearing a Storm Trooper helmet.  The unnamed Englishman is now being held without bail before a trial.
Published: 20.10.2017
Written by Dave James
News on 93.6 Global Radio
Keep up to date with all the latest news from the Costa del Sol with the coast's official English speaking radio station, 93.6 Global Radio.
More Costa del Sol News Stories
Some recent headlines from the Costa del Sol. See all the 93.6 Global Radio News