Delays Expected At Malaga Airport On Tuesday.  French air traffic controllers are striking again. This is expected to cause cancellations and delays at Malaga airport.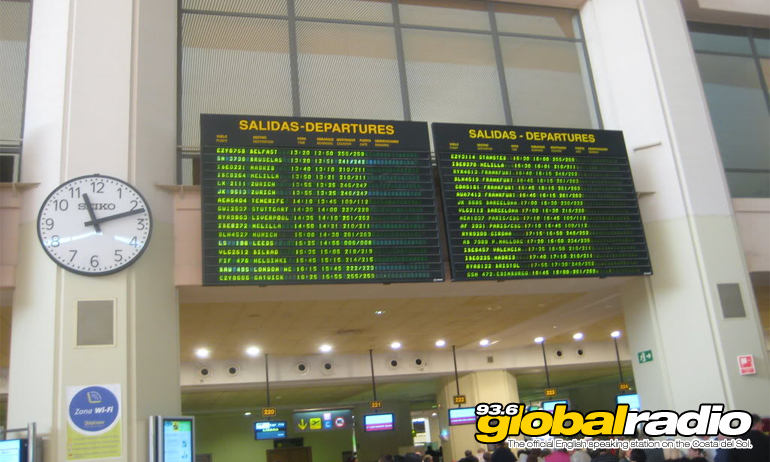 Delays Expected At Malaga Airport On Tuesday
5.4 million public sector working in France will be striking on Tuesday 10th October, including air traffic controllers.  The strike is in protest over changes to French labour laws.  Any airlines flying through French airspace will be affected by the strike action.
The strike begins today at 18:00 and ends on Wedesday 11th October at 03:00.  You can see the latest arrival and departure information for Malaga airport here.
Airline Reactions
A statement from Jet2 says "we have been made aware of industrial action supported by the Air Traffic Services in France between 9th October 18:00 BST and 11th October 03:00 BST. As a result, flights operating to France or through France airspace may be subject to disruption.
"We wish to assure customers that we will do our utmost to keep any disruption to a minimum.  Whilst some delays may be experienced, we will be working constantly to bring forward any delayed departures and get flights underway at the earliest possible opportunity."
Easyjet have responded to the news of the strike.  "As a large percentage of easyJet's flights fly over France, this will have an impact on our flights to and from French airports, as well as those flying over French airspace.
"Just like other airlines we are subject to French air traffic regulations, we therefore expect delays and cancellations on both days."
Enough Is Enough
Thomas Reynaert is the managing director of Europes largest airline association, A4E, he says "More than 250 strike days since 2004 are enough – we cannot allow these well-paid air traffic controllers to restrict the rights of millions of European passengers."
Published: 09.10.2017
Written by Dave James
News on 93.6 Global Radio
Keep up to date with all the latest news from the Costa del Sol with the coast's official English speaking radio station, 93.6 Global Radio.
More Costa del Sol News Stories
Some recent headlines from the Costa del Sol. See all the 93.6 Global Radio News