€20 Note Could Be Worth €9000.  A Spanish TV company has offered a €9000 reward for the return of a specific note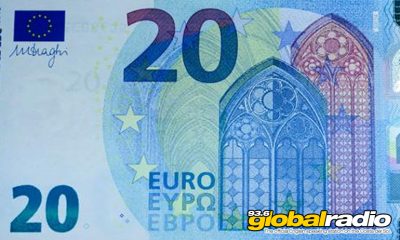 €20 Note Could Be Worth €9000
At the beginning of September, producers of the Spanish TV show El Hormiguero introduced a €20 note into circulation, offering a €6000 reward to anyone who found it.  As the note has not been handed in, the prize has now been increased to €9000.   The note was originally released in Villavieja in Castellón though it could be anywhere by now.
Serial Number
The winning note will have this serial number:
EA2081272879
If you do find this banknote you must should send both a photo and video to the programme by Whatsapp. The phone number is 674 012 847
Published: 20.09.2017
Written by Dave James
News on 93.6 Global Radio
Keep up to date with all the latest news from the Costa del Sol with the coast's official English speaking radio station, 93.6 Global Radio.
More Costa del Sol News Stories
Some recent headlines from the Costa del Sol. See all the 93.6 Global Radio News