Free Bus Travel In Fuengirola.  All residents of Fuengirola will be entitled to a card allowing free bus travel in the town.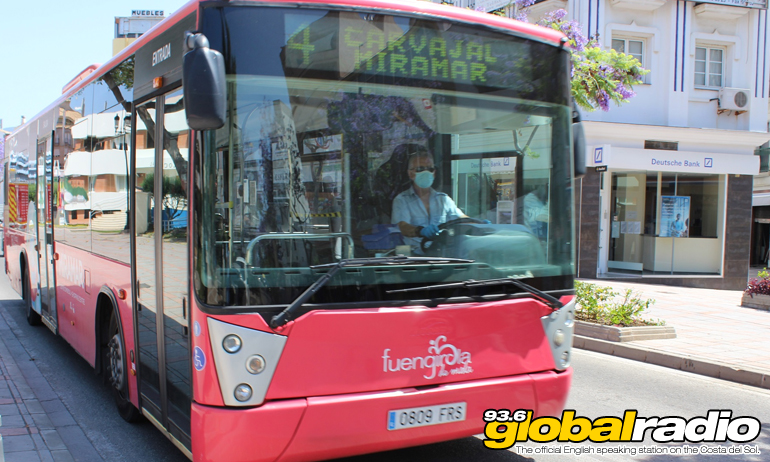 Free Bus Travel In Fuengirola
Fuengirola council have approved a plan to give all the town's residents free bus travel.  A unanimous vote has given the green light to the new Municipal Mobility Card, that will allow free bus travel within Fuengirola.  Pets will also be allowed to travel for free.
Anyone who is registered on the Padron will be able to claim their free travel card.  More details on the initiative are expected to be announced soon.
Published: 03.11.2020
Written by Dave James
News on 93.6 Global Radio
Keep up to date with all the latest news from the Costa del Sol with the coast's official English speaking radio station, 93.6 Global Radio.
More Costa del Sol News Stories
Some recent headlines from the Costa del Sol. See all the 93.6 Global Radio News