Malaga Airport Delays Expected Due to French Strikes on Tuesday 12th September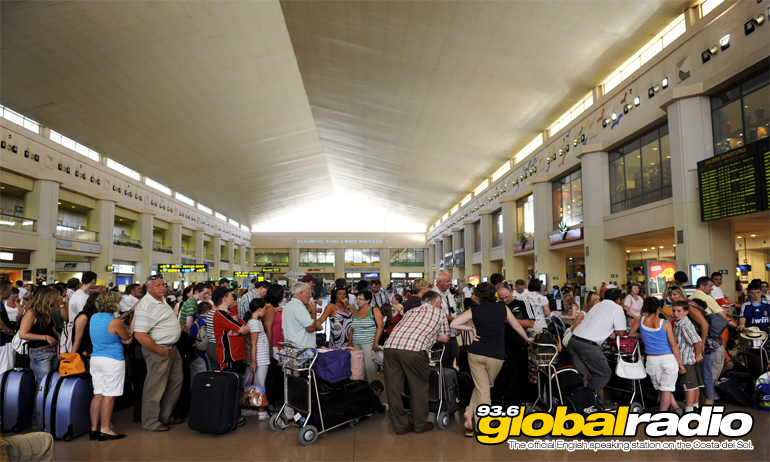 Malaga Airport Delays Expected Due to French Strikes
Air traffic controllers in France are striking on Tuesday 12th September.  This is expected to cause major disruption for all flights due to travel through French airspace, with severe delays and some cancellations likely at Malaga airport.
Is your flight affected?  Click here for the latest arrival and departure information for Malaga airport.
93.6 Global Radio have prepared some answers to frequently asked questions which we hope you will find useful.
Will you get a refund if your flight is cancelled?
Yes. European Union regulations require airlines to offer you either a full refund of the unused parts of your tickets, or to re-route you to your destination, as soon as possible. Some airlines may also allow you to rebook your flights for a later date at no extra cost.
Will you get compensation if your flight is delayed?
Airlines are not liable to pay the additional cash compensation set out by EU regulations because they are not directly responsible for the disruption.
What happens if you are stranded away from home?
EU regulations make it clear that, when a flight with an EU airline or from an EU airport is cancelled, an airline is liable to pay for the cost of a hotel and subsistence for all those stranded as a result, until a replacement flight is provided. Should your airline advise you to buy your own food and accommodation, keep all receipts, and keep such costs to a reasonable minimum, before making a claim when you get back to Britain.
What about package holidays?
Those passengers on package holidays who are stranded in a destination should be looked after by their tour operator, and the operator is legally obliged to get them home. Customers will usually be allowed to stay in their original hotel, or will be moved to one of a similar standard on a half-board or all-inclusive basis. The exact situation will depend on the operator's booking terms and conditions.
Published: 11.09.2017
Written by Dave James
News on 93.6 Global Radio
Keep up to date with all the latest news from the Costa del Sol with the coast's official English speaking radio station, 93.6 Global Radio.
More Costa del Sol News Stories
Some recent headlines from the Costa del Sol. See all the 93.6 Global Radio News