Monarch Passengers Advised Not To Travel To Malaga Airport. Travellers flying from Malaga airport with bankrupt airline Monarch should not attend the airport without confirmation of replacement flights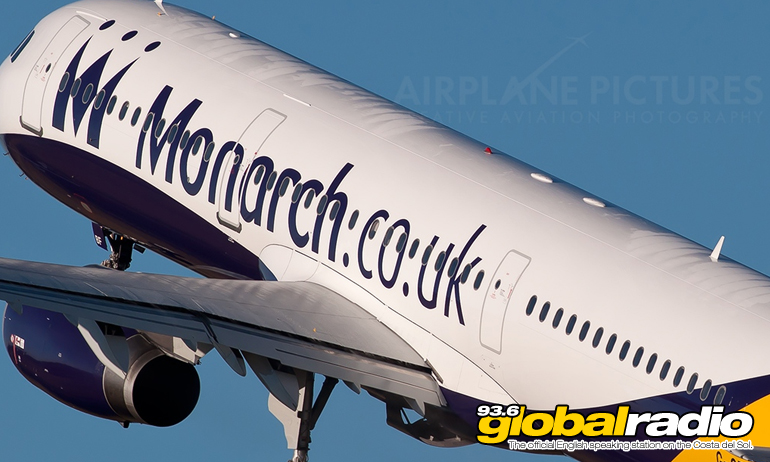 Monarch Passengers Advised Not To Travel To Malaga Airport
Thousands of passengers have been stranded on the Costa Del Sol since the the sudden closure of Monarch airlines.  The British government is now working on a repatriation plan, but is asking travellers not to travel to airports without confirmation of their replacement flights.
110,000 Passengers To Be Returned Home
Transport secretary in the UK Chris Grayling says that this is the biggest peacetime repatriation to ever be organised.  "This is a hugely distressing situation for British holidaymakers abroad — and my first priority is to help them get back to the UK. That is why I have immediately ordered the country's biggest ever peacetime repatriation to fly about 110,000 passengers who could otherwise have been left stranded abroad"
Repatriation flights are being offered to everyone who has booked with Monarch.  If you are currently stranded in Spain, a website has been set up to assist with finding replacement flights.  Please click here.  Passengers will be flown home as close as possible to their original flight times, though delays are already building.  If you cannot be returned to the airport you expected to fly to, coaches will be provided to complete your journey.
Foreign Office staff will be available at Malaga airport to assist passengers with specific needs, especially those with medical concerns.
Claiming Costs For Extra Accomodation
Passengers with ATOL protection will be entitled to reasonable accommodation and subsistence costs if they are delayed beyond their original departure date. Those without ATOL protection may be able to claim from card providers or insurers.
Holidays Already Booked With Monarch
If you are due to travel with Monarch in the future, check the dedicated website monarch.caa.co.uk or contact your travel agent if you booked with one. They will be able to advise on whether you can change your holiday booking or are entitled to a refund or compensation. If you are not covered by the ATOL scheme, you should also contact your credit card company or travel insurer.
Published:02.10.2017
Written by Dave James
News on 93.6 Global Radio
Keep up to date with all the latest news from the Costa del Sol with the coast's official English speaking radio station, 93.6 Global Radio.
More Costa del Sol News Stories
Some recent headlines from the Costa del Sol. See all the 93.6 Global Radio News