La Linea Being Overrun By Drug Lords. 3000 people are now thought to work for crime bosses in the town, as Spain steps up it's security measures.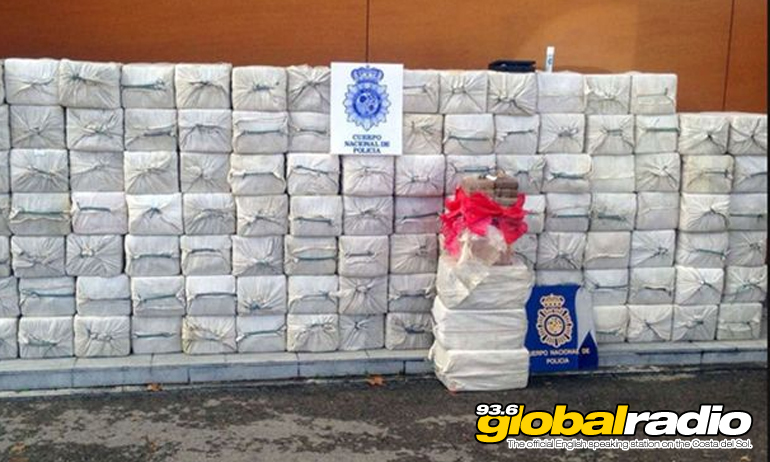 La Linea Being Overrun By Drug Lords
Spain is increasing it's security measures in a bid to tackle serious crime problems in La Linea De La Concepcion, which borders Gibraltar.  During the last 12 months, cocaine seizures have increased by over 300%.   Locals are now calling for tougher policing in the area, after it was revealed that 3000 people could be working for crime bosses.
Hospital Break Out
The area has been likened to Medellin in Columbia where Pablo Escobar was one of the world's most notorious drugs barons.  An alleged drug trafficking boss was being held in hospital in La Linea.  20 masked men stormed the hospital and escaped with the suspect.
[Newsad]
Rapid Response Team
Extra police officers have been sent into La Linea to back up the Guardia Civil's rapid response team.  Spain has vowed to work closely with Moroccan authorities to reduce the amount of drugs being trafficked from Africa into Spain.
A decree to ban the "narco boats" which are popular with traffickers is being introduced.  The boats will be confiscated where ever they are found.
Interior Minister Juan Ignacio Zoido says "It is a complex situation. Security is vital and the message is very clear: the rule of law is in force in all of Andalucia to reinstate peaceful coexistence."
Published: 20.03.2018
Written by Dave James
News on 93.6 Global Radio
Keep up to date with all the latest news from the Costa del Sol with the coast's official English speaking radio station, 93.6 Global Radio.