Tapas Tuesdays.  Every Tuesday you could win 6 tapas and a bottle of wine with Scandals in Calahonda!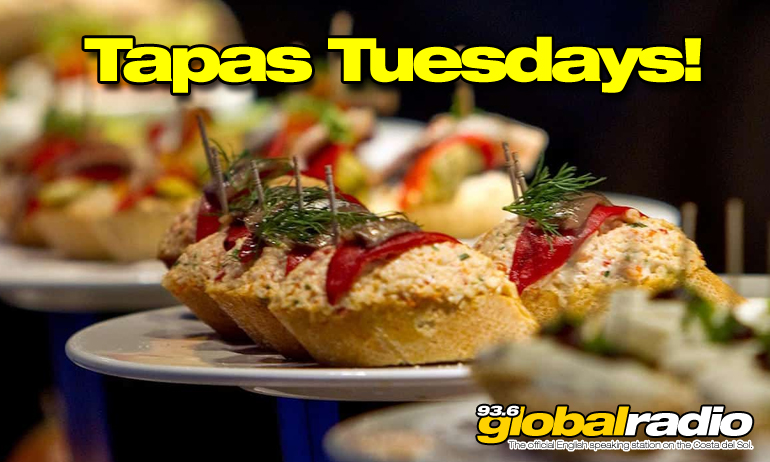 Tapas Tuesdays
Love Tapas? We've got just the thing for you!    Enter our free prize draw now for your chance to win 6 generous tapas portions and a bottle of wine at Scandals Bar Lounge and Restaurant in Calahonda.
Just text TAPAS + Your Name to 693663366 (you can use Whatsapp too!) or fill in the form below.
We'll pick two lucky prize winners at random every Tuesday!  Tune into The Evening Show with Steffan to find out if you're a winner!