Legends Of Football.  An incredible night in Fuengirola with two of football's most revered legends, Norman Whiteside & Peter Reid.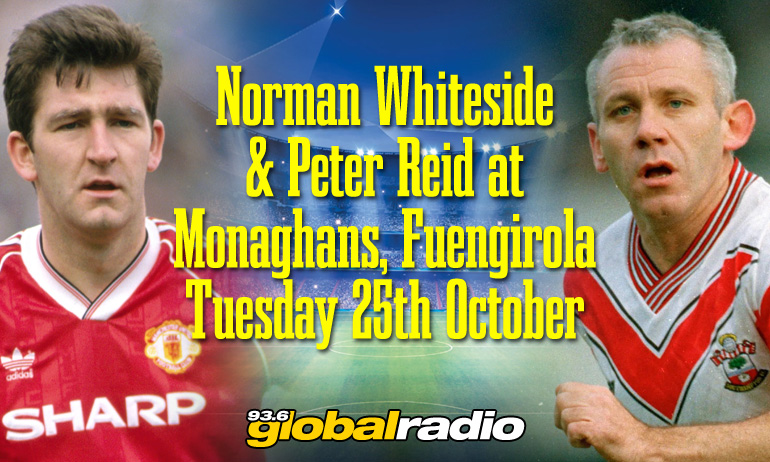 Get your Tickets!
Leave a couple fo details and we'll call you right back to organise your tickets to this fantastic event!  Or call any of the number below!
Call…
Legends Of Football
Enjoy a great night's entertainment with two football legends. On Tuesday 25th October you can spend an intimate night with Norman Whiteside and Peter Reid at Monaghan's Irish Bar in Fuengirola!
Tickets cost 50€ and include food.  You can listen to stories you won't have read in the newspapers.  Norman Whiteside was the youngest player in the world cup and holds many other records, and Peter Reid has played for and managed too many clubs to mention. Tickets are limited though, so BOOK YOURS NOW!