Torremolinos Feria.  A great event for the whole family with live music, processions, food, and drink.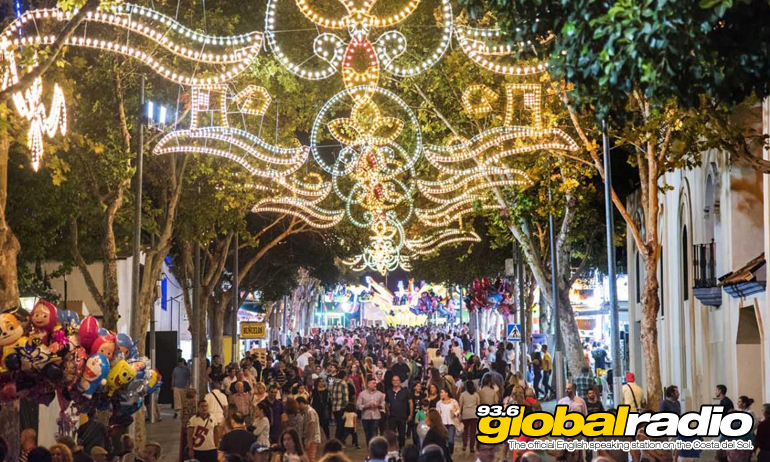 Torremolinos Feria
The Day Fair is in several locations in the city center, being the Plaza de La Nogalera the nerve center. Here you can enjoy great concerts of rock, pop and other genres. In the Plaza de Andalucía there is a space dedicated to family activities and the little ones.
The Night Fair is held in the Fairground . Start with the Fair Proclamation, which is made by an illustrious person from the city. After which we proceed to the inauguration and lighting of the artistic lighting. On these dates there are shows for children in the children's booth , playful activities in the house of the elders and outstanding concerts in the Municipal booth . Fair attractions are very popular , which will delight adults and children, at a reduced price on the day of the child (which is usually the last day).
The festival 's program includes musical performances, rociero choirs, parades, paella, sporting events and cultural shows. At night the FairgroundIt is the center of the parties with dances, joy and laughter that invade every corner. This celebration has a small preview, a few days before with the pilgrimage of San Miguel :