Torremolinos Feria.  A great event for the whole family with live music, processions, food, and drink.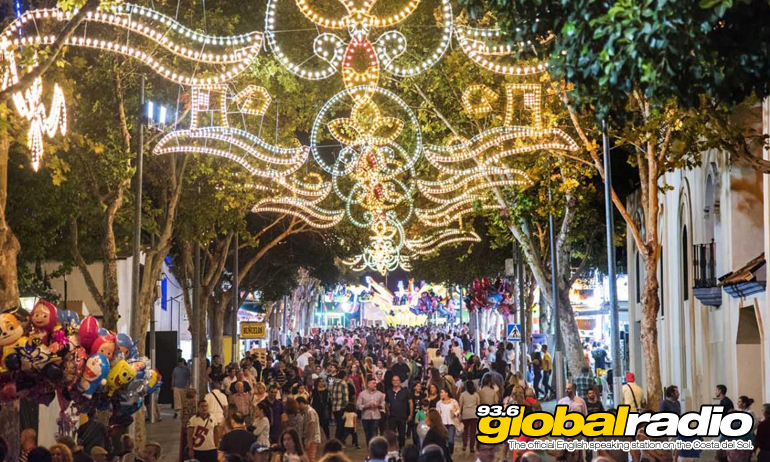 Torremolinos Feria
The Day Fair is in several locations in the city center with the Plaza de La Nogalera at it's heart. Here you can enjoy great concerts of rock, pop and other music. In the Plaza de Andalucía there is a space dedicated to family activities and the little ones.
The Night Fair is held in the feria ground.   Here you'll find a fair ground, fireworks displays on some evenings, live music, entertainment, food and drink, and lots of activities.