Huge Fire Erupts Near Torremolinos.  Cars abandoned on the A7 motorway as smoke and flames surround the carriageway.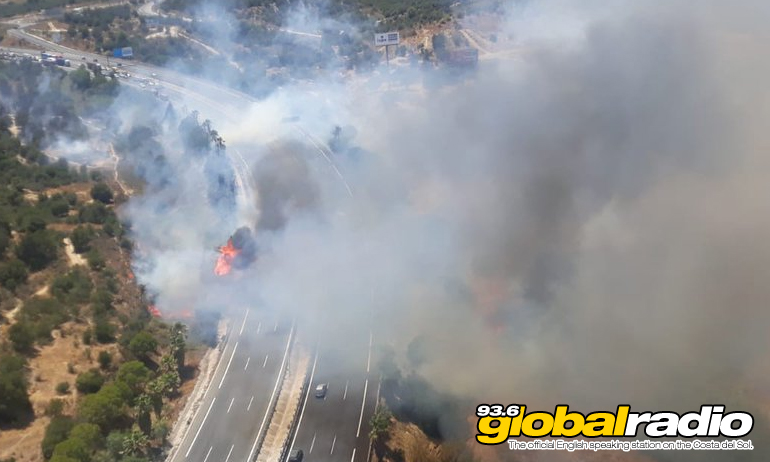 Huge Fire Erupts Near Torremolinos
18 firefighters and a helicopter have been tackling a huge fire which broke out near Torremolinos.  The blaze started in shrub land, and quickly spread to surrounding forest and woodland.
The motorway was closed for a period this afternoon at KM227 near Torremolinos.  Some drivers abandoned their cars as the flames came dangerously close to the carriageway.  The fire has now been brought under control, with no injuries reported.
Published: 09.08.2018
Written by Dave James
News on 93.6 Global Radio
Keep up to date with all the latest news from the Costa del Sol with the coast's official English speaking radio station, 93.6 Global Radio.
More Costa del Sol News Stories
Some recent headlines from the Costa del Sol. See all the 93.6 Global Radio News