Tommy Robinson Moving To Marbella.  The controversial far right activist has moved his family to Marbella where he feels they will be safer.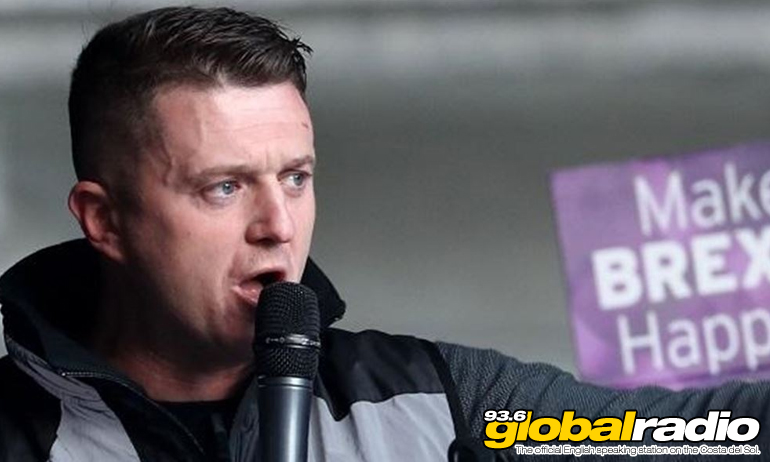 Tommy Robinson Moving To Marbella
The former leader of the English Defence League has brought his family to Marbella, where it's thought he plans to settle.  Tommy Robinson (real name Stephen Yaxley-Lennon) said in a video on Twitter that his daughters have found new schools here, and he is in the process of a permanent relocation.
The surprising move comes after an attack on his wife's property in the UK.  Responding to questions asking why he is away from the UK, the far right activist and anti Islam campaigner said "It's because I need my family to be away, because they're not safe".  
Missing Racist Demonstrations In The UK
The recent change in quarantine regulations in the UK are preventing Tommy Robinson from attending demonstrations in London.  He said "I've got my flights booked, but because they've changed the regulations on covid bullshit, I won't be able to come back.  I would but my kids and family are out here [Marbella]".
Tommy Robinson's relocation to Spain is being met with hostility by some expats.  Jenny McCain lives in Estepona and finds the move ironic.  "Surely we can see the irony here?  A man who campaigns violently at times to prevent people entering the UK to keep their families safe, has now moved to another county to keep his family safe.  The man is a disgrace and he isn't welcome here.  We don't need his special brand of racism here".  
Published: 31.07.2020
Written by Dave James
News on 93.6 Global Radio
Keep up to date with all the latest news from the Costa del Sol with the coast's official English speaking radio station, 93.6 Global Radio.
More Costa del Sol News Stories
Some recent headlines from the Costa del Sol. See all the 93.6 Global Radio News