Total Eclipse Will Be Visible From The Costa Del Sol.  Friday's blood moon will be clearly visible from southern Spain.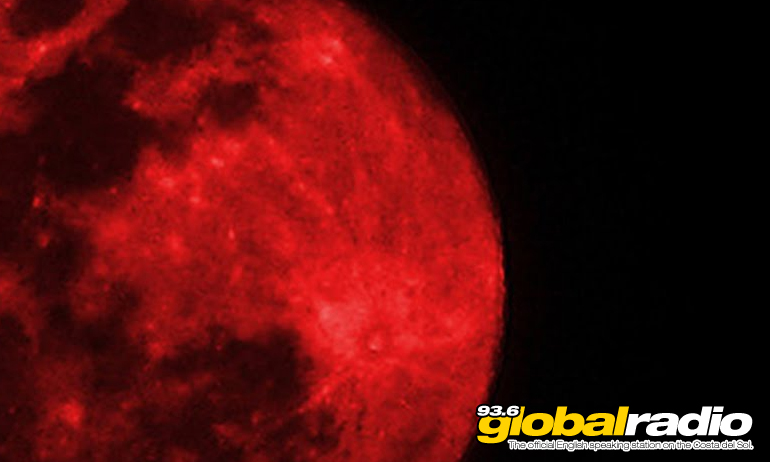 Total Eclipse Will Be Visible From The Costa Del Sol
The weather forecast is perfect for a clear view of the spectacular total lunar eclipse on Friday evening from the Costa Del Sol.  The eclipse should last for 100 minutes, beginning at 9.50pm.  As the moon rises, the eclipse will already be in its total phase and the moon will be a deep-red colour as it climbs into the sky.
Watch The Eclipse
All you need is a clear view of the night sky. Your eyes are the best instrument to see this eclipse, though you could use binoculars safely if you have some. Unlike a total solar eclipse, where it is dangerous to look at the sun, the moon never gets bright enough to cause damage to your eyes.
Blood Moon
A total lunar eclipse happens when the sun, Earth and the moon perfectly line up. The most spectacular part about a total lunar eclipse is that when the moon is fully in Earth's shadow it turns red.
The red colour happens because sunlight is deflected through the Earth's atmosphere. The process is called refraction and it bends red light from the sun like a lens into the space behind Earth – and so on to the surface of the eclipsed moon.
Published: 26.07.2018
Written by Dave James
News on 93.6 Global Radio
Keep up to date with all the latest news from the Costa del Sol with the coast's official English speaking radio station, 93.6 Global Radio.
More Costa del Sol News Stories
Some recent headlines from the Costa del Sol. See all the 93.6 Global Radio News