Two Million LEDs Lighting Up Malaga This Christmas.  The famous Malaga Christmas lights will include more than 2.2 million LEDs this year costing around 1.4 million euros.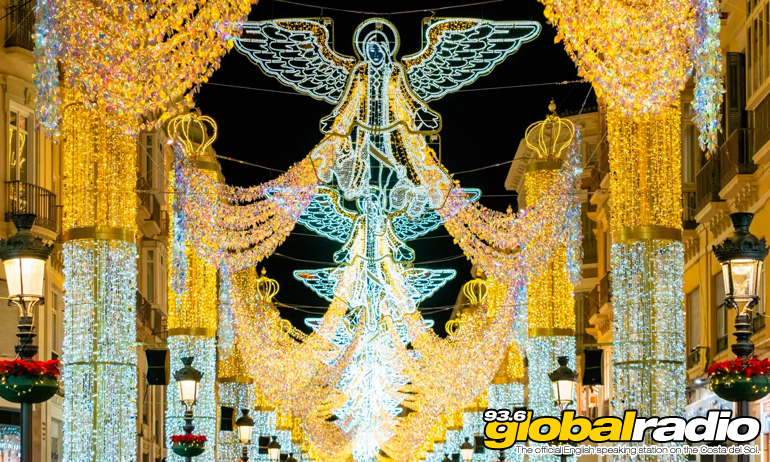 Two Million LEDs Lighting Up Malaga This Christmas
The Malaga Christmas Lights 2023 will be created with more than 2.2 million LEDs.  The budget for this year's spectacular display is around 1.4 million euros. The official switch on takes place on Friday 24th November in the Plaza De La Constiticion. There will be three sound and light shows every evening until early January.  The Malaga Christmas lights are amongst the most popular and spectacular in Europe.
During December the lights will be switched on every evening from 6.30pm until midnight on weekdays, and until 2am on Thursday, Friday, and Saturday nights. This year the famous sound and light shows will be happening at 6.30pm, 8pm, and 10pm along with the family entertainment taking place in the main squares and streets of Malaga.
Malaga Christmas Market
The Christmas market can be found in the park that runs next to the Plaza de la Marina, close to the Pompidou Centre.  The market is open daily from 12pm to 8pm.  You can find figurines , shepherd costumes, tambourines, and sweets, alongside necklaces, rings and earrings handmade for that perfect Christmas gift. The markets provide an amazing opportunity to take a lovely walk whilst finding gifts to put under the tree this year.
Alameda Avenue
The main Alameda avenue is decorated with thousands of white lights that run through the the city's most famous trees, lining the way to the famous Marques de Larios roundabout. It is also great to take a stroll down the Calle Larios,which glows with its own Christmas magic.
Christmas Concerts
Christmas concerts are held in all the main streets of the city centre.  Violins, guitars and flutes are just some of the instruments that can be heard at the foot of the Alcazeba, in the Plaza de la Merced or on the long Calle Larios.