Benalmadena Birds Of Prey.  The Jardin De Las Aguilas is on the Calamorro Mountain beside the cable car station, and is home to over 160 rare birds of prey.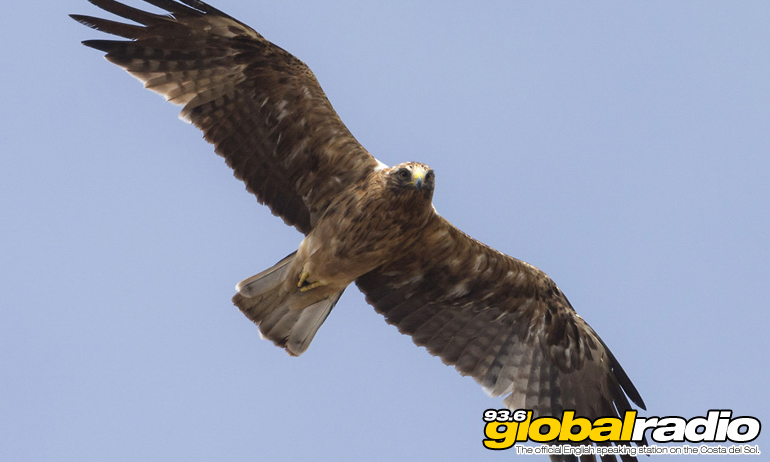 Benalmadena Birds Of Prey
Established in the late 1990s, the Jardin De Las Aguilas near Benalmadena is home to over 160 magnificent birds of prey, including eagles, vultures, and owls.  Accessible by road and the famous cable car, the site is 770 metres above sea level with spectacular view of the coastline.
Visitors can watch the birds in training sessions as they demonstrate their flying and hunting skills. The biggest attraction is seeing an eagle swoop down to attack a fox-fur lure, but there are other examples of the ancient art of falconry as well.
An eagle owl called Olga is the first to welcome visitors. Among the most striking examples at the centre are Ulan, a golden eagle, who is one of the stars because of his hunting skills; the American bald eagle (the one on the American flag); several species of falcon, including a striking one from Mexico with spectacular colours, and Sherpa, a 24-year-old female Andean condor, one of the few existing in Spain. But the list for enthusiasts is long: kites, southern crested caracaras, Central European and Siberian owls, ospreys, booted eagles, bateleurs, Cooper and Harris hawks; and also griffon, African and red-headed vultures.
Visitor times vary, please call ahead to check on 902 190482.