Fuengirola Beach BBQ.  Purpose built wooden boats moored in the sand near the castle which you can reserve for a BBQ.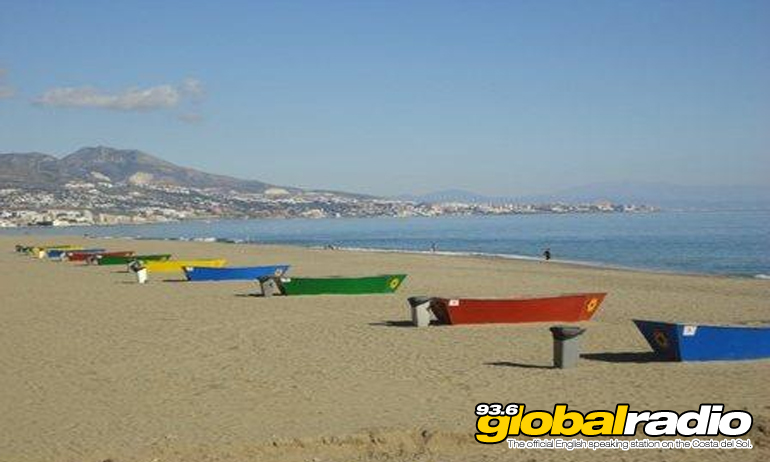 Fuengirola Beach BBQ
You can now hire one of the purpose build BBQs on the beach in Fuengirola for your own party.  The BBQs are shaped like boats built into the sand, you will find them infront of the Castillo Sohail.
To reserve your BBQ space, go to the Ayuntamiento in Fuengirola, entering through the main door head towards the back of the hall and turn right into a public room.  Here you will find a ticket machine,  which works in English.  Use this to buy a permit for a beach party at €5.10, then take your permit to the local police station which is almost opposite the ayuntamiento.  Here you need to present your passport, and your permit, and you can reserve a Fuengirola Beach BBQ.