Christmas Crackers.  The biggest and best Costa del Sol Christmas songs!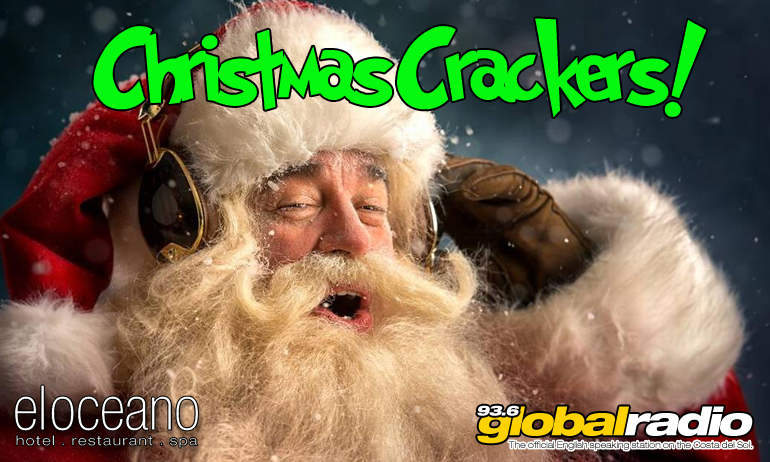 Christmas Crackers on 93.6 Global Radio
Christmas Crackers are the biggest and best Christmas songs ever, and we're playing them now on 93.6 Global Radio!
What is your favourite? Let us know, and tune in to hear your selection.
Christmas Crackers are brought to you with El Oceano, wishing you a merry Christmas and looking forward to welcoming you in 2022.
Your Top Christmas Tunes on 93.6 Global Radio
Here's a quick "Top 10" Christmas tunes from 93.6 Global Radio!
Welcome to Happy Christmas radio!  93.6 Global Radio's Christmas Cracker season has started again!  All your favourite Christmas tunes from the 50s, 60s, 70s, 80s, 90s and beyond!