Congratulations to our winner Tom from Riviera Del Sol.  Tom guessed that there were 378 golf balls in the bag… his guess was closest to the actual number which was 369.  Well done Tom!
Win A Golf Bag. We're giving away a personalised top of the range golf bag from Sunshine Golf.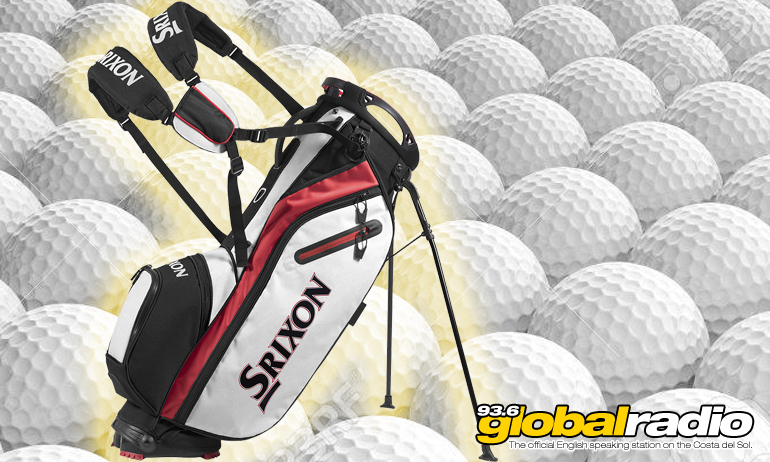 Win A Golf Bag
We're giving away a top of the range golf bag with Sunshine Golf in La Cala!  The SRIXON Model Friday golf bag will be personalised by the embroidery team at Sunshine Golf.  This fantastic prize is worth almost €200!
Lightweight cart bag – 2,5kg
14 way divider
8 zipper pockets
3 top grips for easy handling
Cooler pocket
Umbrella hold
Towel carabiner
Valuable pocket
Large side pockets
Ballpocket
Ball holder
Pencil hold
Single strap
Trolley friendly mold
Detachable front pocket for embroidery
How to Win!
How many balls are in the bag? We've filled a golf bag with golf balls, you just have to guess how many balls are in there!  The closest guess will win this amazing prize!
You can see the golf bag full of golf balls at Sunshine Golf in La Cala, where you can enter the competition.  Or fill in the form below and enter online now!
Join Clare on Monday 29th July on The Morning Show to find out if you're the lucky winner!