Black Sausage Festival.  More than 300 kilos of the famous black sausage will be given away to enjoy alongside other traditional food and drinks.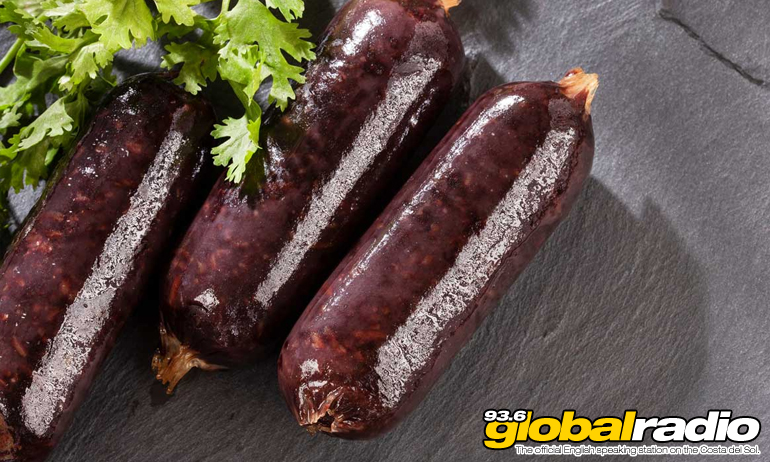 Black Sausage Festival
The Black Sausage Festival celebrates one of the best loved local products in Canillas de Aceituno.  More than 300 kilos of black sausage will be given away, accompanied by a good local wine. Other famous local dishes which you could try include grilled goat with almond sauce, grapes with gazpacho, ajoblanco, stews and pots.
93.6 Global Radio presenter Gary Jones is a huge fan of the black sausage and will be making his usual special appearance at the festival.
The festival usually takes place on the last Sunday of April, coinciding with the village's patron saint festivals in honour of Our Lady of Cabeza. The event begins with a floral offering in the church and later a procession through the village's streets and, once the patron saint has been returned to the church, the culinary festival commences.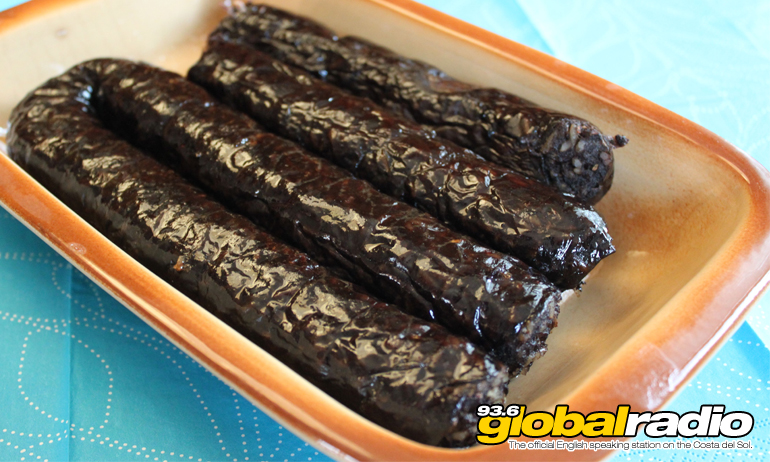 Spanish Black Sausage
The "black sausage", also known as "blood sausage", and in Spain as "morcilla", is made with pork blood and fat. Morcilla also usually contains onions or rice, and sometimes pine nuts and almonds.  The sausages are fried in olive oil and seasoned with paprika.
Location: Canillas de Aceituno, Málaga, 29716