Donations For Ukraine.  Find out where you can donate food, medicine, and household items to help people in Ukraine.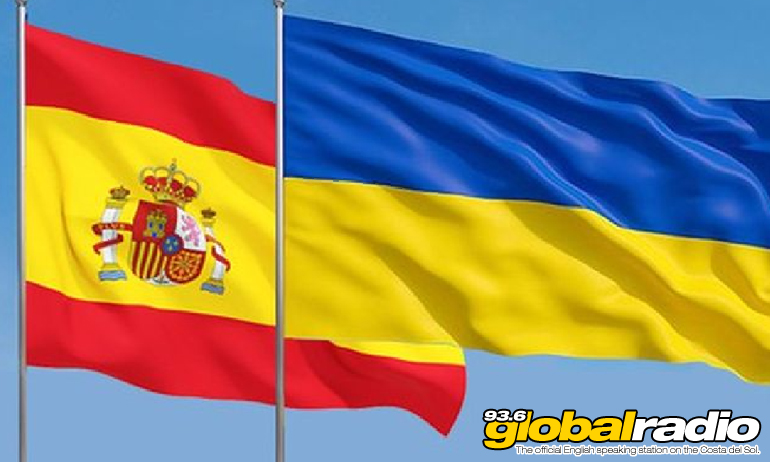 Donations For Ukraine
11000 Ukrainian people live here on the Costa Del Sol.  The Maydan organisation is run by Ukrainian residents and has set up an urgent appeal to help those affected by the humanitarian crisis caused by the Russian invasion of Ukraine.  Donated items will then be transported to Ukraine.  The organisation is asking for donations of medicines and first aid products such as bandages, iodine, pain relievers, ointments for burns, and hygiene products.
The group is also hoping people can donate hardware items including generators, flashlights, blankets and sleeping bags, batteries, mats, boots, and coats.  Non-perishable food items including baby food, energy bars, and tinned goods are also needed.
Drop Off Points For Ukraine
If you are able to help, several drop off points have been set up along the Costa Del Sol.
– Torremolinos:  with the Prosvita association the City Council is has set up a collection booth from the Aguas de Torremolinos company at the fairground for collection. Civil Protection personnel will receive and guard the material from daily between 10:00 and 20:00.
– Marbella – at the  Adolfo Suárez Conference and Exhibition Center daily from 9:00 am.
– Benalmádena – Prosvita Cafeteria
– Fuengirola –
– Mijas Pueblo – Sunshine Language School Tuesday to Thursday from 10:00am to 1:45pm and from 4:00pm to 8:00pm. Friday from 10:00am to 1:45pm and from 4:00pm to 6:00pm
– La Cala de Mijas –  Casa Esteban ice cream parlor  Every day from 12pm to 6pm