Fuengirola Feria Del Carmen. The Feria Del Carmen is a major local event in Los Boliches.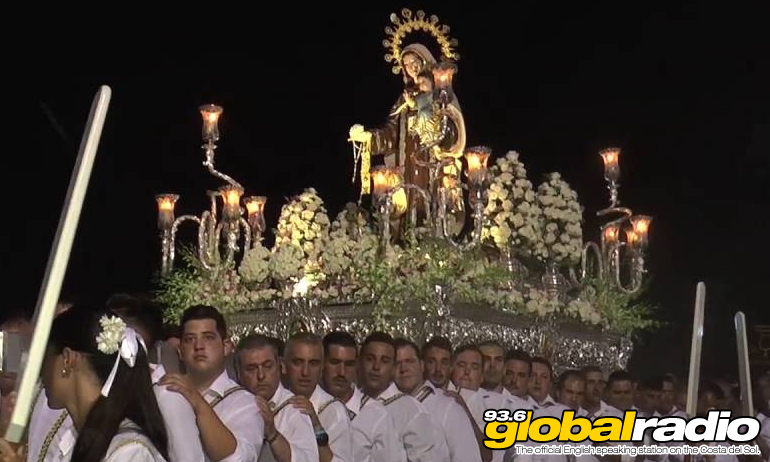 Fuengirola Feria Del Carmen
Fuengirola's Feria Del Carmen features processions, fireworks shows, live music, and parades.  There is also a fun fair at the feria ground.
Flotilla And Fireworkes
The Fuengirola Feria Del Carmen is an annual celebration which honours Nuestra Señora del Carmen de Los Boliches.  A procession with the statue of Virgen Del Carmen is carried to the sea, along with a flotilla of boats and a spectacular fireworks display.  At the Feria ground you will find entertainment, food, drink, and family activities every day and into the night throughout the feria period.