Event: La Cala Lions Art Exhibition
Venue: La Cala Casa de Cultura
Date: 24th, 25th, 27th November
Entry: Free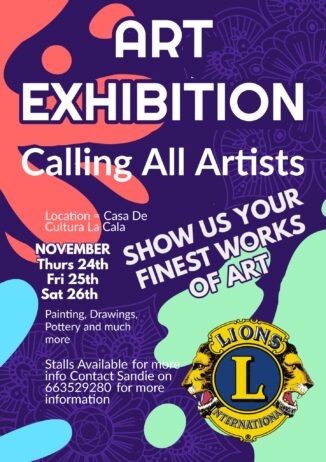 Description: Local artists are exhibiting their works including painting, drawing, crafts, sculpture, and quilting at the Casa De La Cultura in La Cala.  Organised by La Cala Lions.
To find out more or enquire about exhibiting your art please contact 663 529280
Complimentary Cava and canapes for group bookings.