Malaga Christmas Lights 2020. This year the lights will still be on display, but the usual music and light displays have been cancelled due to the restrictions.
Malaga Christmas Lights
The Malaga Christmas Lights are amongst the most popular and spectacular in Europe.   The theme is a winter wonderland forest, with over 700,000 lights making up the main display on Calle Larios.
No Official Switch On
The official switch on will be on the 27th November at 6.30pm.  However, due to the covid restrictions there will be no ceremony in 2020.
The lights would normally be switched on with sound and light displays every evening, with family entertainment taking place in the main squares and streets of Malaga.  Unfortunately these events won't take place in 2020.
See more pictures from the 2018 lights by our presenter Dave James here.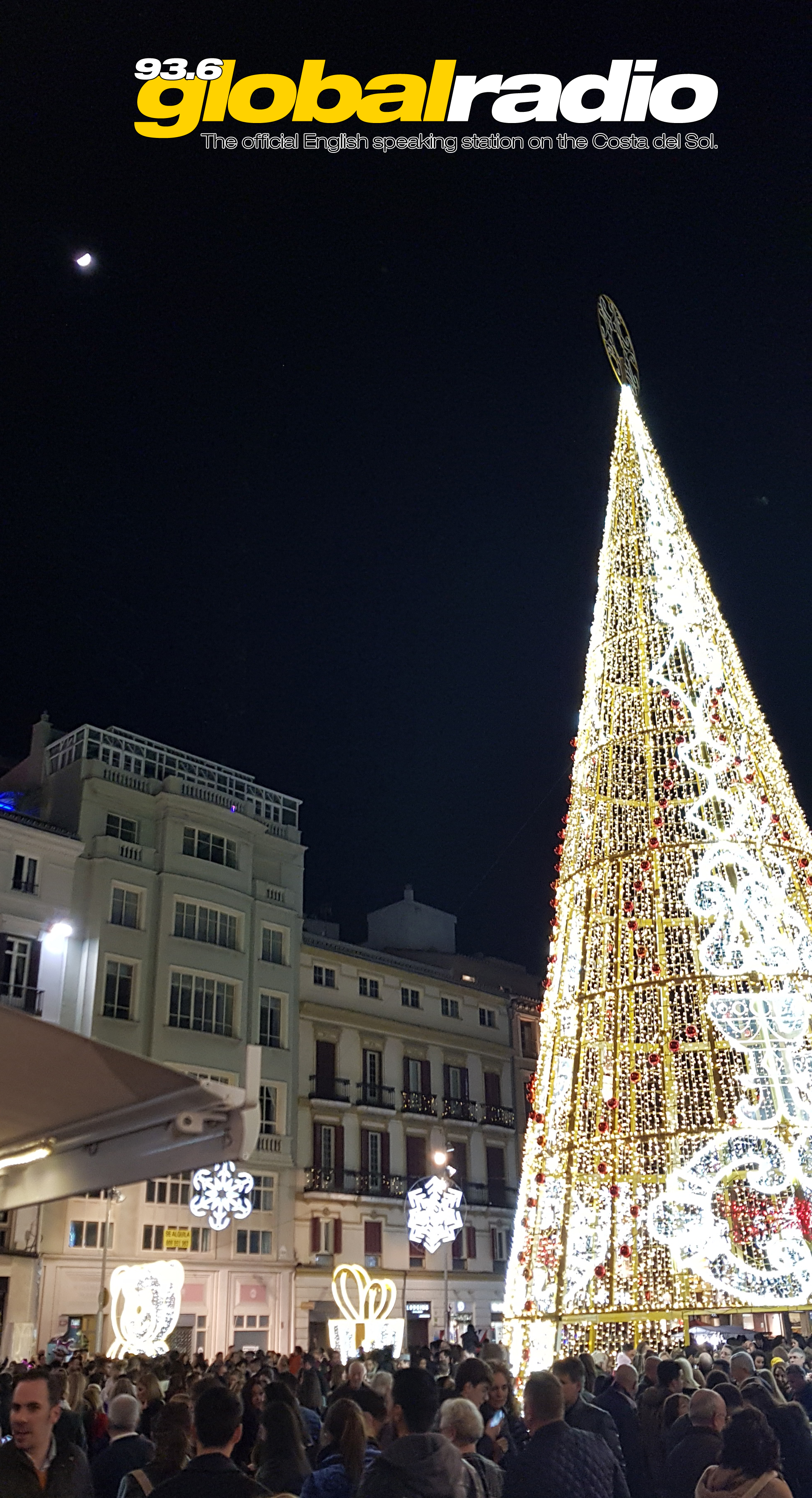 Alameda Avenue
The main Alameda avenue is decorated with thousands of white lights that run through the the city's most famous trees, lining the way to the famous Marques de Larios roundabout. It is also important to remember a stroll down the Larios Street (Calle Larios),which glows with its own Christmas magic.