Pali Pali Opening Night Party.  DJ Dave James hosts a night of karaoke, party tunes, and live music from Southern Impact.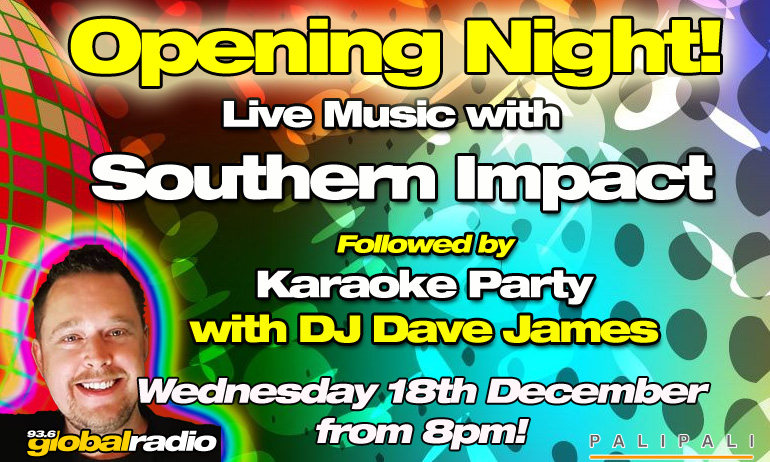 Pali Pali Opening Night Party
Pali Pali in Elviria re-opens on Wednesday night!  Now twice the size, with a brand new look!  The opening party starts at 8pm.  Top duo "Southern Impact" will be performing live, and 93.6 Global Radio DJ Dave James will be playing party anthems and giving you the chance to belt out some karaoke classics.
You'll even get a free glass of cava on arrival!