Stand Up Comedy Night Estepona.  Five top comedians from around Europe are coming to Estepona for an hilarious night of stand-up comedy!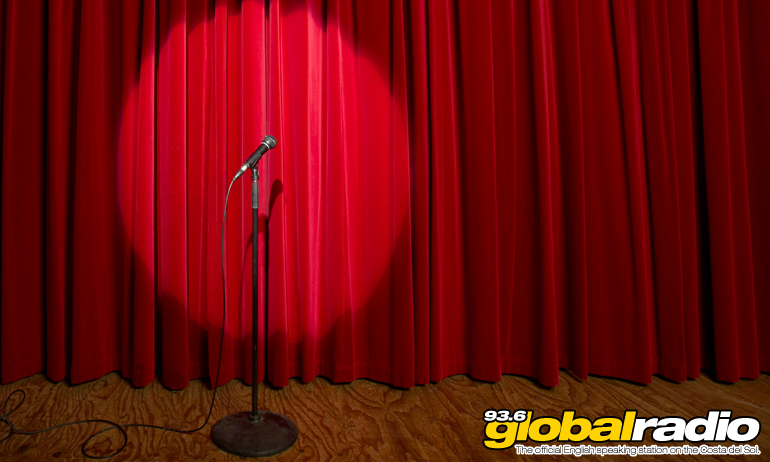 Stand Up Comedy Night Estepona
Enjoy five top comedians performing live at Louie Louie in Estepona on the 28th of September.  The show times are from 8pm to 11pm.  Click here for tickets from €17.
Michael Fabbri (England)
Michael Fabbri has been a stand up comic since 2003 and regularly performs at major comedy clubs throughout the UK and all over the world.  He has worked as a writer for Radio and TV and recently had his own stand up series: 'Dyslexicon' on BBC radio 4. He has done several solo shows at the Edinburgh fringe festival and worked as a support act for Micky Flanagan, Lucy Porter, and Stephen K Amos.
John Scott (Scotland)
Confidently told hilarious tales of class-based woe, nothing missed the mark in a superb set where every story was expertly crafted before being subverted with a killer punch line. After practicing comedy for five arduous years, expect to see his name somewhere big very soon.
Nik Coppin (England) (MC)
A stand-up comic for more than 20 years, Nik Coppin has performed all over the world and developed an international cult following.
He has performed many solo shows at the Edinburgh and Adelaide Fringe Festivals, New Zealand and Melbourne International Comedy Festivals, all over Australia and the inaugural Hollywood Fringe Festival in Los Angeles, all to critical acclaim.
At this show, Nik will be your MC for the comedic proceedings.
Lucy Amans (England)
Our very own Costa del Sol based Lucy captivates audiences with her quirky, effervescent persona.
Mixing a bit of musical comedy with her idiosyncratic view on life in general and in southern Spain, she certainly has a bright future ahead of her in the world of comedy.
Charlotte Madden (England)
A relative newcomer to the scene, Charlotte has a very unique take on the contemporary world and the issues within it. With her calm and measured delivery, a future in stand-up comedy is assured!