The Galleon Andalucia.  A replica of the 16th century ship which was used to explore the Americas and Philippines is docked in Malaga.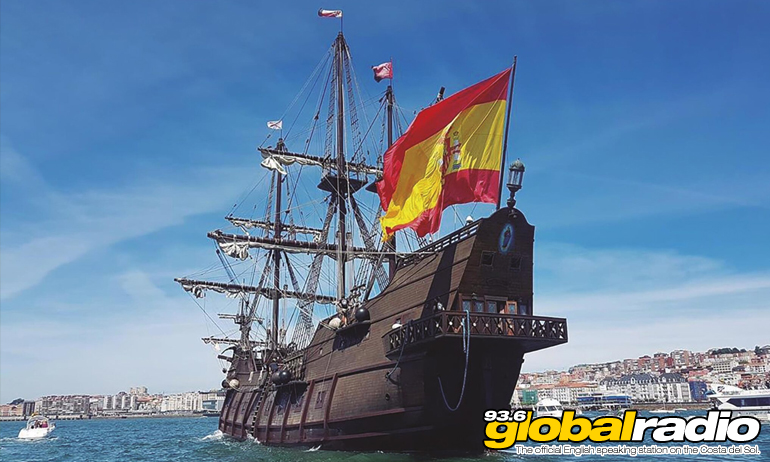 The Galleon Andalucia
The Galleon Andalucia is a huge wooden ship which is now moored in Malaga.  The boat is a replica of the 16th, 17th, and 18th century vessels which were used by the Spanish to explore the Americas and the Philippines.  The galleon is fully operational with a crew, operated by a not for profit organisation dedicated to maritime history and education
Visitors can walk around the galleon and speak with crew members who live on board.  There are also exhibits to view, interactive experiences, and historical artifacts.  The boat will be in Malaga until the 16th January.
Admission costs €7 euros for adults and children over 10.  €4 for children aged 5 to 10.  Free for under 5s.