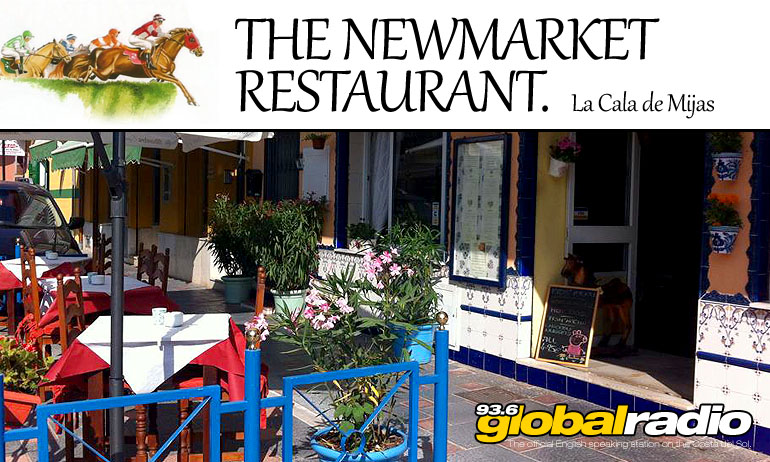 The Newmarket Restaurant La Cala de Mijas
93.6 Global Radio are proud to let you know about the new owners of The Newmarket Restaurant in La Cala!
One of La Cala's best and most enduring eateries, The Newmarket has re-opened for 2015, with new owners Paul & Krisztina.
If you're new to La Cala, come along and find one of the best-kept secrets of the town.  We care about our food… only using the finest – and freshest – ingredients, we have a delicious and varied menu.  We think stocks and sauces are our speciality, come along and see what we mean!
Call to book your table on 952 493 342 or 634 109 893, or email thenewmarketmijas@gmail.com with any questions.  Or check the Facebook Page for all the latest.
It's all in the stock.
It's our chef's secret – and the reason you'll come back to eat at The Newmarket.  Our stock is made from 100% fresh meat, bone and vegetable, lovingly prepared – usually over days – to be the best you'll taste, anywhere!
The Newmarket Restaurant Menu
A mouth-watering selection- all freshly made from the freshest ingredients.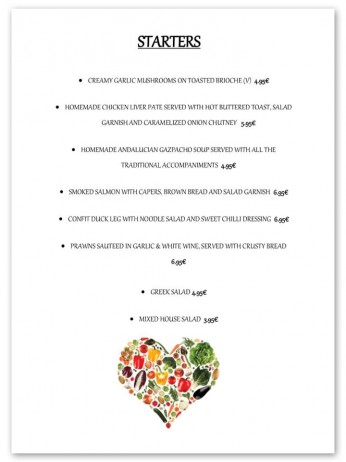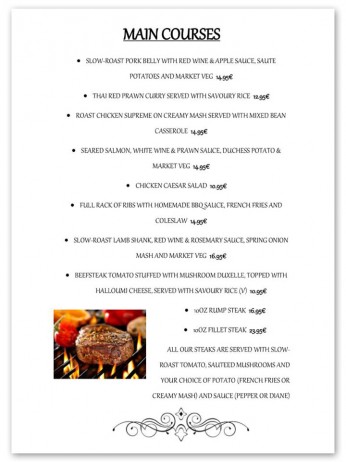 Sunday Carvery
And of course, The Newmarket has for many years been the yard-stick for a spectacular Sunday Carvery.
They are always very popular indeed, so try to book well in advance!
Served from 2pm to 10pm every Sunday, the carvery is a mouth-watering selection of delicious roasts, veggies and the best gravy in town!
Adults: 12.95€.  Kids under 10: 5.95€.  Toddlers:  3.00€
A Few Photos of the Sunday Carvery
Morning DJ and resident photographer, Mark Peters went to The Newmarket last Sunday and took a few snaps.  Thanks Mark!
See the Reviews
See the fantastic reviews on TripAdvisor – the world's number one travel site.
Get in Touch
Call the restaurant on 952 493 342 or 634 109 893.  Or email thenewmarketmijas@gmail.com, or visit the Facebook Page.