83 Firefighters Tackle Mijas Blaze. A wildfire spread through the hills near El Higueron on Thursday evening.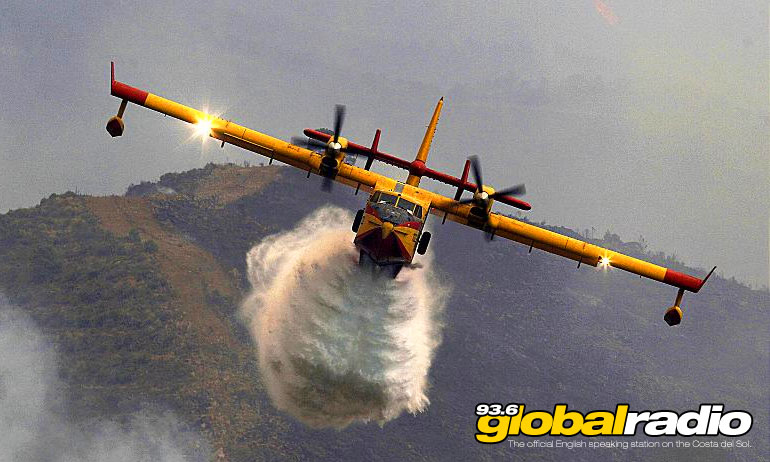 83 Firefighters Tackle Mijas Blaze
83 Firefighters, several land vehicles, and eight air vehicles were called in to tackle a dramatic hillside blaze on the Costa Del Sol yesterday.  The fire broke out in the El Higueron area near Benalmadena.  The flames quickly spread up the hillside, close to the A7 motorway.
Fire Under Control
The fire was declared "under control" at 9pm on Thursday evening, and "completely extinguished" this morning.  Though the fire raged close to homes and hotels, it's not thought that any buildings were seriously damaged.  No injuries have been reported.
Written by Dave James
Published: 14.06.2019
News on 93.6 Global Radio
Keep up to date with all the latest news from the Costa del Sol with the coast's official English speaking radio station, 93.6 Global Radio.
More Costa del Sol News Stories
Some recent headlines from the Costa del Sol. See all the 93.6 Global Radio News