Bin Men Back At Work In Mijas. The strike has been put on hold until Friday as work gets underway to clear over 200 tonnes of rubbish.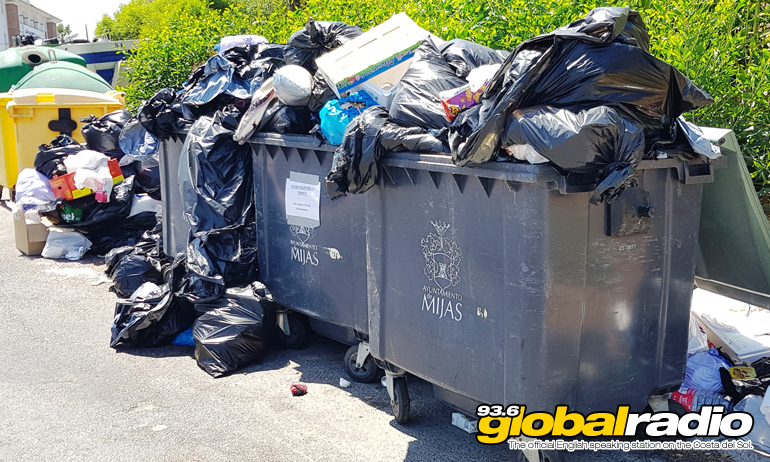 Bin Men Back At Work In Mijas
The Mayor Of Mijas has reached an agreement with striking refuse collectors on the Costa Del Sol.  They will return to work today, and continue working until the new council is installed on Friday.  Workers have been on strike for five days.
Budget Cuts
The refuse collectors from Urbaser are striking because of budget cuts.  The contract with Urbaser was cut by one million euros, meaning workers weren't paid for overtime or bonuses.  They are also demanding an extra €1000 a year, and a more fairly structured working work.
Angel Nozal, Mayor of Mijas, has agreed with the workers to make their demands a high priority if  he is elected on the 5th July.  Bin collections will return to normal between now and then, when the workers will reconsider their position and discuss the possibility of more strike action.
Written by Dave James
Published: 01.07.2019
News on 93.6 Global Radio
Keep up to date with all the latest news from the Costa del Sol with the coast's official English speaking radio station, 93.6 Global Radio.
More Costa del Sol News Stories
Some recent headlines from the Costa del Sol. See all the 93.6 Global Radio News