Estepona Slide Closed After One Day.  Spain's longest urban slide has been shut down after less than 24 hours.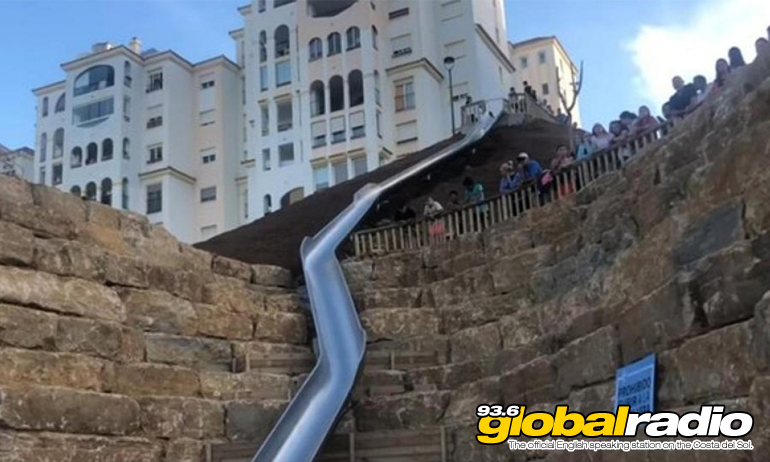 Estepona Slide Closed After One Day
Spain's longest "urban slide" has been closed after just one day, due to injuries and complaints.  Built in Estepona, the slide runs from Calle Reina Sofia to Calle Eslovaquia.  The 38 metre long slide cost €47,000 to build and is now facing a safety review, after several people complained about friction burns and other minor injuries.
Isolated Incidents
The council are insisting that proper signage has been erected to instruct people how to use the urban slide safely, and claim that the injuries are isolated incidents.  They say that around a thousand people have used the slide without any problems.
Written by Dave James
Published: 13.05.2019
News on 93.6 Global Radio
Keep up to date with all the latest news from the Costa del Sol with the coast's official English speaking radio station, 93.6 Global Radio.
More Costa del Sol News Stories
Some recent headlines from the Costa del Sol. See all the 93.6 Global Radio News