Famous Fuengirola Tiger Dies Aged 19.  Asmara the Sumatran tiger has passed away in Fuengirola, she was the 3rd oldest tiger in Europe.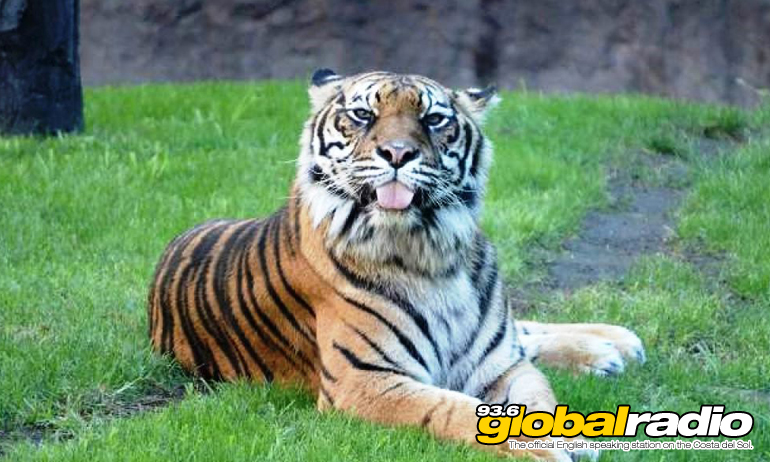 Famous Fuengirola Tiger Dies Aged 19
Fuengirola's famous tiger, Asmara, has passed away at her home in the Bioparc.  She was 19 years old, the third oldest tiger in the European breeding programme.  Asmara is a 5th generation breeding programme tiger, and has had several cubs herself.
In 2014 Asmara was diagnosed with kidney failure, a common health problem for both big cats and domestic animals.  Since then she has been pampered and cared for by staff at the Bioparc.  Resident vet Jesús Recuero says "Asmara has shown us what the character of a tiger is like: firm and confident in front of her fellow tigers, while at the same time she was relaxed and confident in the presence of her usual caretakers."
Not Coronavirus Related
Asmara died on the 18th April, but her death was not announced until tests could confirm that she had not contracted the coronavirus.  A zoo spokesperson said that it was important to understand this, as a positive diagnosis would greatly affect the way the two remaining tigers would be cared for.
Published: 28.04.2020
Written by Dave James
News on 93.6 Global Radio
Keep up to date with all the latest news from the Costa del Sol with the coast's official English speaking radio station, 93.6 Global Radio.
More Costa del Sol News Stories
Some recent headlines from the Costa del Sol. See all the 93.6 Global Radio News