Festival Fans Go Wild For Florence And The Machine.  The Cala Mijas Festival was headlined by the British band who wrapped up their current tour with a show stopping performance.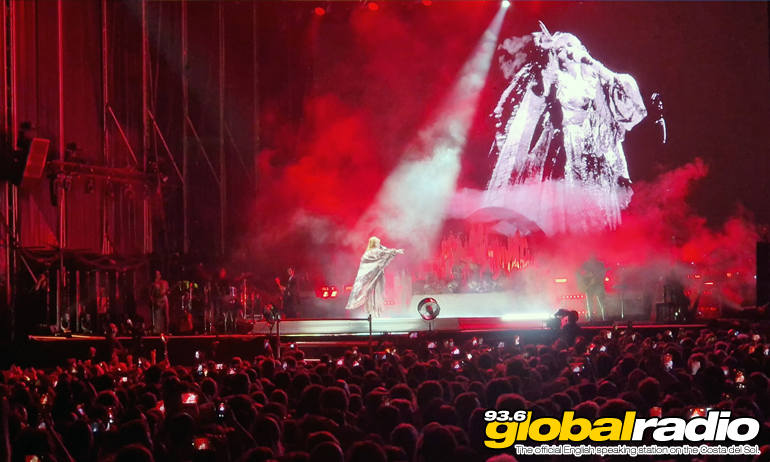 Festival Fans Go Wild For Florence And The Machine
The second Cala Mijas Festival has drawn to a close after three days of live music.    On Saturday night British band Florence And the Machine headlined the festival, performing an electrifying set to the delight of the huge crowd.  In total more than 110,000 music fans from all over Europe attended the festival near La Cala De Mijas,   where more than 70 bands performed across four stages.  Highlights included Canadian band Arcade Fire on Thursday Night and American band The Strokes on Friday night.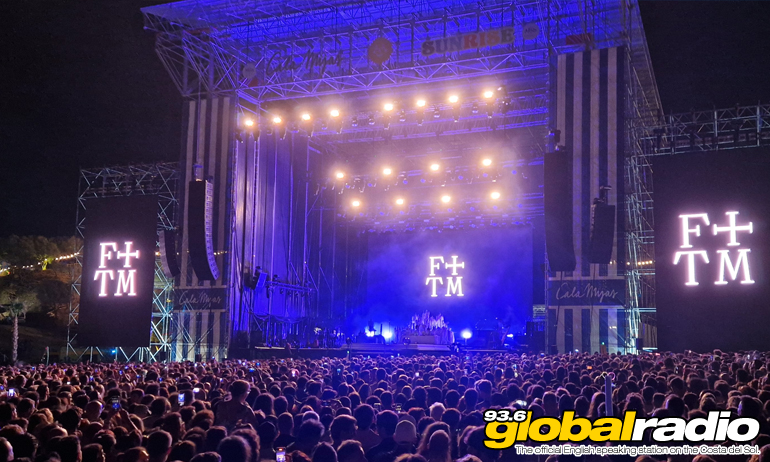 Florence And The Machine
Despite cancelling several shows following life saving surgery, Florence Welch and her band put on an energetic and exciting show for the final performance of their European tour.  93.6 Global Radio presenter Gary Jones was there, he says "Florence was sensational, she seduced every single person there.  We were all singing and dancing for the entire show.  A real highlight was Dogs Days Are Over, that song sent the crowd wild". 
No Incidents Reported
The 2023 Cala Mijas Festival has been hailed as a huge success, with no medical or security issues or incidents being reported.  Festival organisers said "No incidents or violence has been recorded during the three days of the festival. For yet another year, the festival has created an unforgettable experience for everyone and maintains its active commitment in favour of diversity."  Even the forecast rain held off until after Florence And The Machine has finished their set.
Cala Mijas Festival 2024
The dates for the 2024 Cala Mijas have festival have already been confirmed.  It will be held on the 29th, 30th, and 31st of August next year.
Published: 03.09.2023
Written by Dave James . All photography by Gary Jones.
News on 93.6 Global Radio
Keep up to date with all the latest news from the Costa del Sol with the coast's official English speaking radio station, 93.6 Global Radio.
More Costa del Sol News Stories
Some recent headlines from the Costa del Sol. See all the 93.6 Global Radio News