Firefighter Injured In Blaze Near Malaga Airport.  A firefighter has suffered serious injuries whilst tackling a blaze on Tuesday afternoon.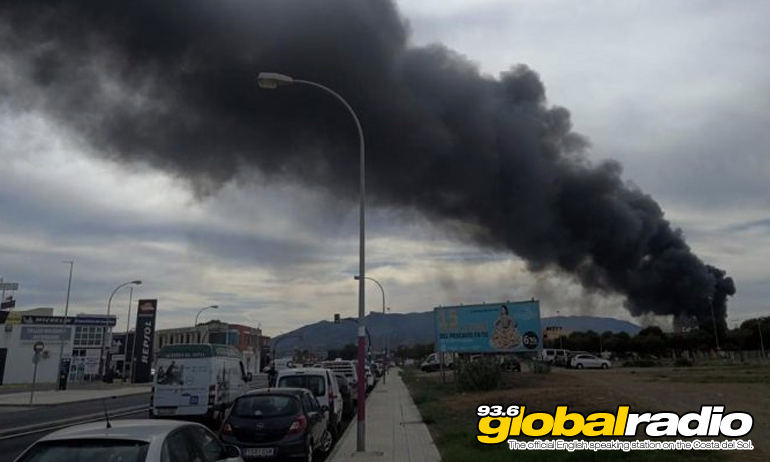 Firefighter Injured In Blaze Near Malaga Airport
A fire broke out at a caravan site close to Malaga airport yesterday.  40 firefighters tackled the blaze, as black smoke filled the sky around the Guadalhorce Poligono.  Today it has been confirmed that one firefighter has suffered first and second degree burns, mainly to his legs.  The injured man was treated by paramedics at the scene, before being taken to a local hospital.
Explosion
The fire broke out in a caravan next to the industrial site.  It quickly spread into the industrial area where an explosion was reported.  The thick black smoke was visible for miles as locals took to social media to share photos.
Published: 16.10.2019
Written by Dave James
News on 93.6 Global Radio
Keep up to date with all the latest news from the Costa del Sol with the coast's official English speaking radio station, 93.6 Global Radio.
More Costa del Sol News Stories
Some recent headlines from the Costa del Sol. See all the 93.6 Global Radio News