Fuengirola Restaurant Goes Up In Flames.  The owners of Santorini are appealing for witnesses as police investigate possible arson attack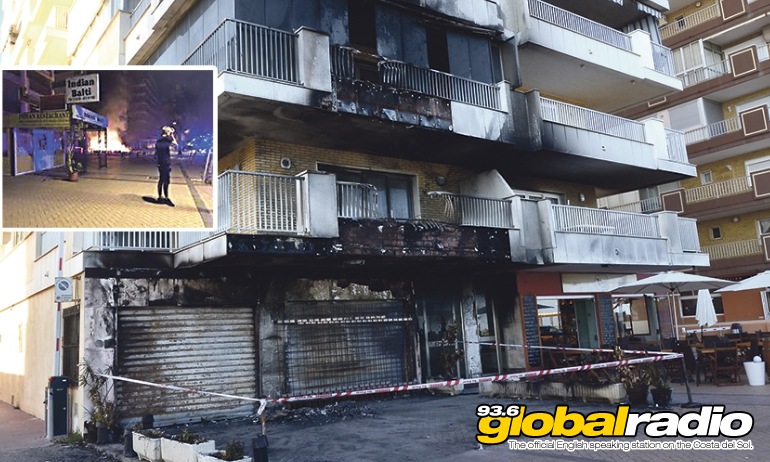 Fuengirola Restaurant Goes Up In Flames
Santorini Restaurant in Fuengirola has been destroyed by a fire which ripped through the building on Tuesday morning.  The restaurant is on the sea front, beneath an apartment building.  A resident alerted emergency services and helped to evacuate the building.  There are no casualties reported.
The restaurant is a Greek style establishment, owned by a Moroccan couple who lived in the UK for 12  years before moving to Fuengirola.  Malika El Kasri said that the fire brigade had revealed petrol was used to start the blaze.  "The fire brigade said it was an arson attack and had been started deliberately using petrol, gas or something."
Malika is now appealing for witnesses with more information, as police begin their own forensic investigation.  If you have any information please call 952 663 096.
Published: 02.11.2017
Written by Dave James
News on 93.6 Global Radio
Keep up to date with all the latest news from the Costa del Sol with the coast's official English speaking radio station, 93.6 Global Radio.
More Costa del Sol News Stories
Some recent headlines from the Costa del Sol. See all the 93.6 Global Radio News