Local Girl Lara Needs Lifesaving Surgery.  A Costa Del Sol family have launched an appeal to fund life saving surgery for their daughter.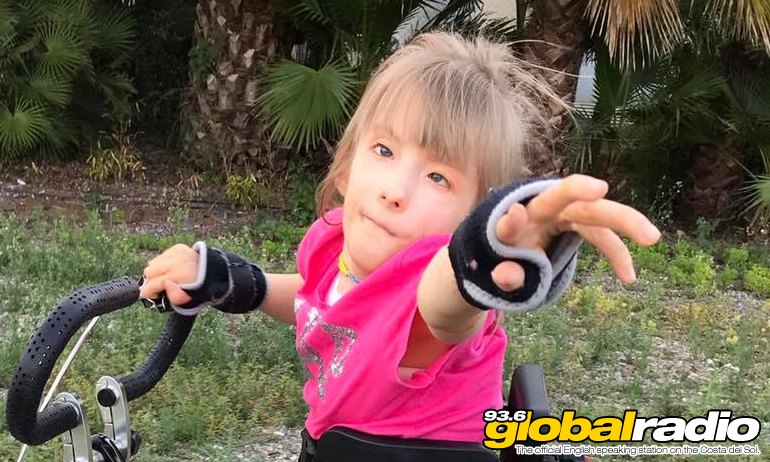 Local Girl Lara Needs Lifesaving Surgery
A Costa Del Sol family are in a race against time to get their daughter into surgery to save her life.  12 year old Lara Gracie, who lives in Miraflores, needs the emergency surgery within the next month.  She is facing paralysis or death if the surgery doesn't go ahead.  Lara is 95% disabled both physically and mentally.  She is currently suffering with curviture of the spine, which is worsening rapidly.  Without treatment the spine will begin to destroy her internal organs in less than a month.
The cost of this surgery will be €50,000 which Lara's dedicated parents have tried to meet.  A fundraiser has been launched to support their efforts.  If you are able to contribute please click here to be redirected to the site.
Chemotherapy and Pneumonia
Lara was born with severe physical and mental difficulties which were treated and managed, until she was diagnosed with stage 3 lymphoma at the age of 5 .  Whilst undergoing chemotherapy, Lara caught pneumonia and was not expected to survive.  Against the odds, she pulled through but her immune system has never recovered.
The surgery which Lara needs to save her life will take place in Barcelona.  Her Mum, Stefanie, says "the price for this operation will be a minimum of €50000, but still be confirmed by the doctor next week, even though any unexpected complication will only increase the so far quoted amount. Lara's daddy lost his job during Covid and I am still on furlough myself. Please don't let her die. Help us to save Lara's life in our race against time. God bless".
Published: 22.09.2021
Written by Dave James
News on 93.6 Global Radio
Keep up to date with all the latest news from the Costa del Sol with the coast's official English speaking radio station, 93.6 Global Radio.
More Costa del Sol News Stories
Some recent headlines from the Costa del Sol. See all the 93.6 Global Radio News