Lorry Crash Leads To Calls For Changes To A7.  A horror crash which caused 11km tailbacks has prompted calls for changes to the Costa Del Sol coastal road.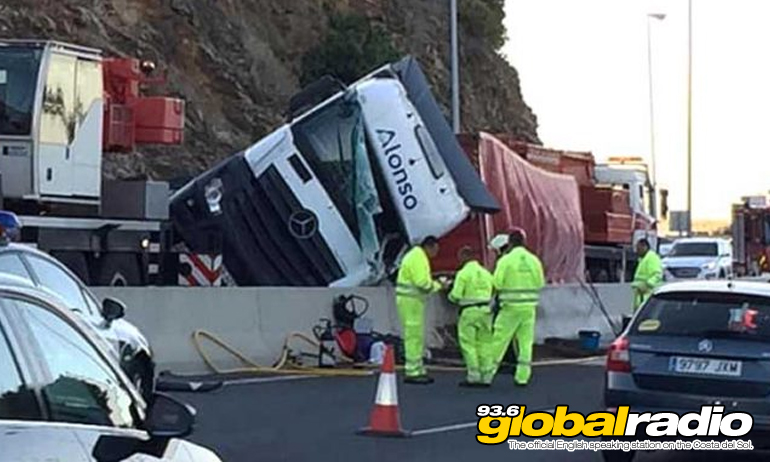 Lorry Crash Leads To Calls For Changes To A7
This morning at 4.50am a lorry overturned on a notorious bend on the A7 near La Cala De Mijas.  The 25 year old driver was rushed to hospital where he is thought to be in a stable condition.  The crash caused 11km tailbacks on the A7, before emergency services were able to reopen the carriageway.
Proposed Changes
Locals are now calling for immediate changes to improve safety at this notorious accident black spot.  Suggestions include reducing speed limits for lorries, restricting lorries to one lane, or reducing the overall speed limit and installing traffic calming measures.
In 2017 a lorry driver was tragically killed in a crash at the same bend, and in 2018 there were several major accidents.  Another serious crash last month also lead to the road being closed briefly.
Written by Dave James
Published: 26.04.2019
News on 93.6 Global Radio
Keep up to date with all the latest news from the Costa del Sol with the coast's official English speaking radio station, 93.6 Global Radio.
More Costa del Sol News Stories
Some recent headlines from the Costa del Sol. See all the 93.6 Global Radio News