Lorry Crashes Onto Beach At La Cala.  An articulated lorry has crashed through the safety barriers and come to rest on the beach close to La Cala
Lorry Crashes Onto Beach At La Cala
An articulated lorry has crashed this afternoon near La Cala.  The driver appears to have lost control of the vehicle on a notorious bend heading eastbound on the A7.  The crash happened close to Olivia's.
Early reports suggest that the driver of the lorry has died at the scene and the coroner is now attending.
An elderly lady who collapsed at the scene is being treated by paramedics.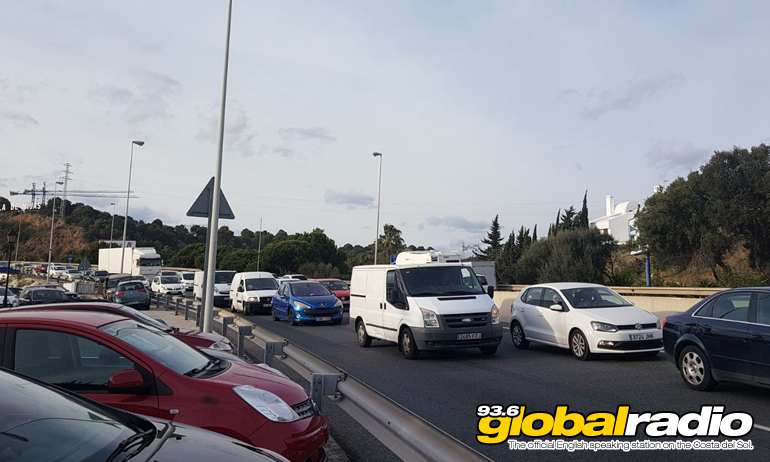 Traffic currently queuing on the A7.
Published: 10.12.62017
Written by Dave James
News on 93.6 Global Radio
Keep up to date with all the latest news from the Costa del Sol with the coast's official English speaking radio station, 93.6 Global Radio.
More Costa del Sol News Stories
Some recent headlines from the Costa del Sol. See all the 93.6 Global Radio News