More Than 1000 People Attend Cudeca Fundraiser In Benalmadena.  The Goldies staged two nights of live music at the Benalmadena Auditorium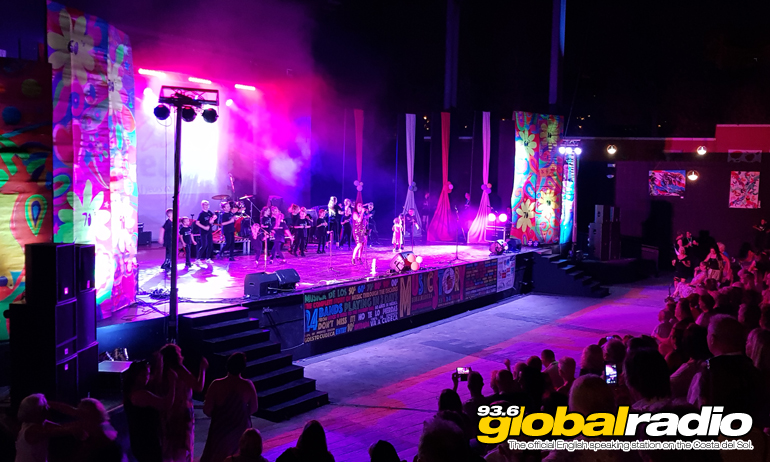 More Than 1000 People Attend Cudeca Fundraiser In Benalmadena
On Saturday and Sunday evening this weekend, the Cudeca Goldies staged an enormous fundraiser featuring some of the best live musicians on the Costa Del Sol.  Over the two evenings, over 1000 people attended the shows which were themed as 50s, 60s, and 70s on Saturday and 80s, 90s, and now on Sunday.
93.6 Global Radio's Dave James hosted the events, alongside Chris Karle and Steve Kline.
All the performers donated their time to raise money for the Cudeca Hospice, which is the only independent hospice for cancer sufferers in southern Spain.
The Cudeca Goldies are the fundraising wing of the hospice.  Carlos White who organised "Music Story" has been overwhelmed by the support for this event.  He said "So many wonderful people (and Dave James!) have given their time to make these two evenings special.  The guys working front of house, to the stage designers and managers, the sound technicians, and all the fantastic artists who gave their time to perform for  us.  It's been a huge success."
Carlos White said this morning "We're still working out the grand total, but it looks as though thousands of Euros have been raised for the hospice.  It's wonderful that so many people came to support both nights"
You can find out more about the Cudeca Goldies and their work for the hospice here.
93.6 Global Radio's Dave James said "It was a pleasure to host these events alongside Chris and Steve.  It's great when so many lovely people come together to put on a great show for a great cause, we saw some real talent this weekend!"
Can you see yourself in this crowd video?
During the event on Sunday, Dave James streamed some performances on Facebook live.  You can watch these on our facebook page.
Here is the poster for the event, which shows the names of all the artists who donated their time.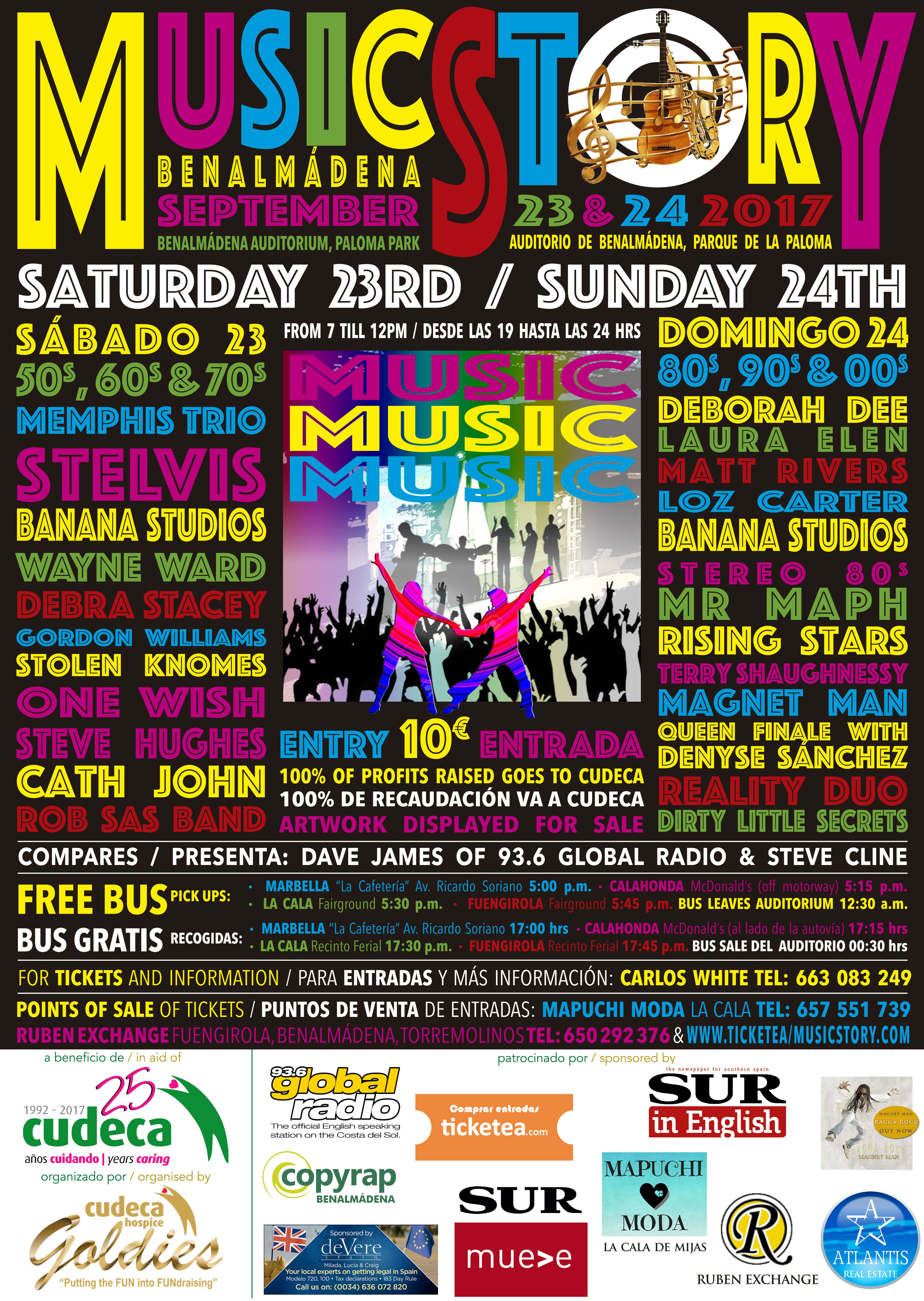 Published: 25.09.2017
Written by Dave James
News on 93.6 Global Radio
Keep up to date with all the latest news from the Costa del Sol with the coast's official English speaking radio station, 93.6 Global Radio.
More Costa del Sol News Stories
Some recent headlines from the Costa del Sol. See all the 93.6 Global Radio News