Ocean Platform Runs Aground At Benalmadena – the manufacturing platform was being towed to Malaga when it broke free from the tugboat during a storm
Ocean Platform Runs Aground At Benalmadena
A large platform used for manufacturing at sea has run aground off the coast at Benalmadena today.  It was being towed from Bilbao to Malaga when storms detached it from the tugboat.  The platform drifted for a while, before running aground close to the Sunset Beach Hotel at Benalmadena.
The platform is over 20 metres high and 43 metres long, and has caused concern amongst people who have seen it drifting.  The Mayor of Benalmadena has been reassuring people that it does not pose any danger to the population.  The platform doesn't carry fuel for propulsion, and only has a small amount on board for the crew to use.  At the time of this incident the platform was unmanned.  Guardia Civil are now guarding the site.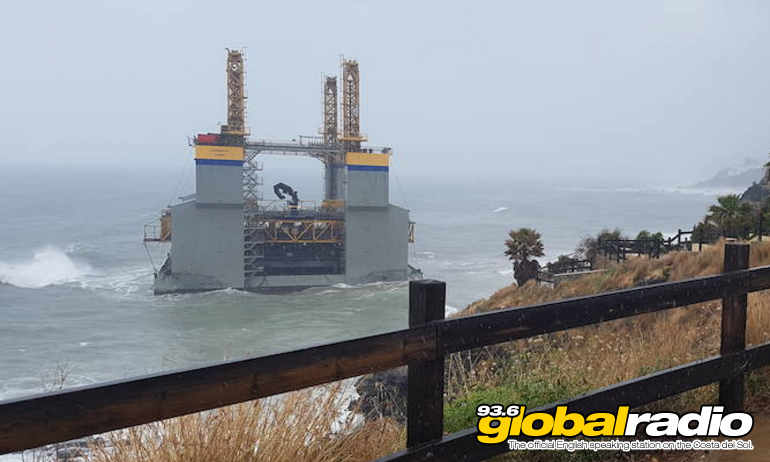 Written by Dave James
Published: 28.04.2017
News on 93.6 Global Radio
Keep up to date with all the latest news from the Costa del Sol with the coast's official English speaking radio station, 93.6 Global Radio.
More Costa del Sol News Stories
Some recent headlines from the Costa del Sol. See all the 93.6 Global Radio News