Planned Strike Dates For Air Europa Pilots.  The pilot's union has confirmed 8 planned strike dates which will affect flights at Malaga Airport.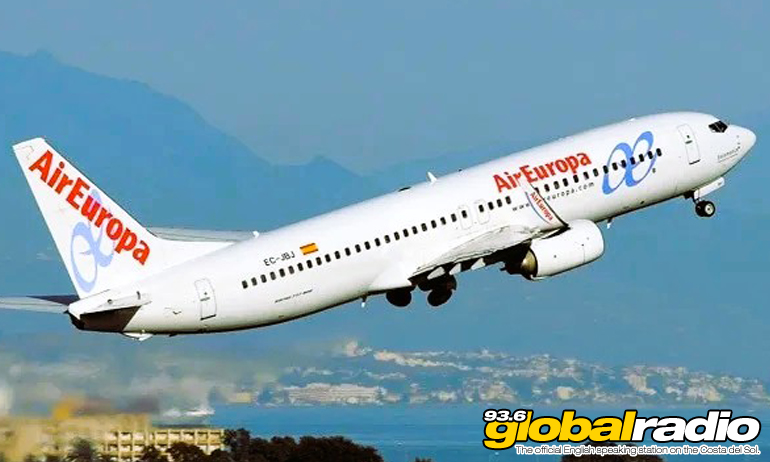 Planned Strike Dates For Air Europa Pilots
Air Europs pilots are planning 8 days of strike action, as their union (Sepla) claim that the airline has "not addressed thhe legitimate work and salary demands of the workers" following a previous four day strike.  The airline currently operates 26 flights per work from Malaga Airport, to Madrid and Palma Mallorca.
The dates of the planned strike action have been confirmed as the 22nd, 23rd, 25th, 26th, 29th, 30th of May, and the 1st and 2nd of June.
Published: 09.05.2023
Written by Dave James
News on 93.6 Global Radio
Keep up to date with all the latest news from the Costa del Sol with the coast's official English speaking radio station, 93.6 Global Radio.
More Costa del Sol News Stories
Some recent headlines from the Costa del Sol. See all the 93.6 Global Radio News