Popular Theatre Prepares To Reopen.  A popular theatre in Fuengirola is preparing to open for the first time since the outbreak of coronavirus.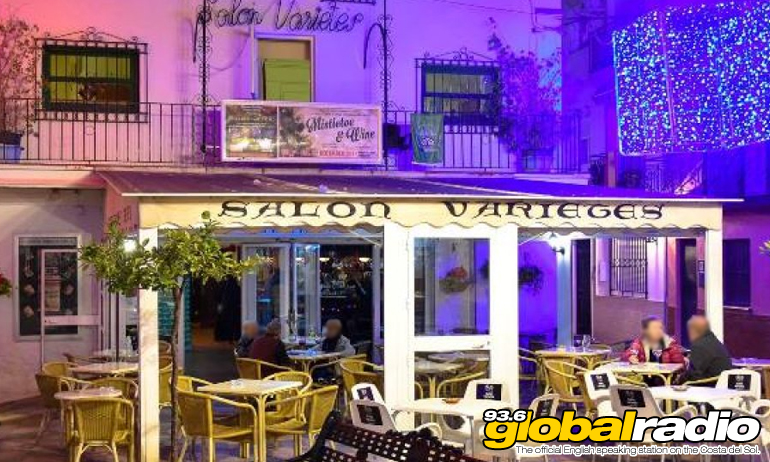 Popular Theatre Prepares To Reopen
The popular Salon Varieties theatre in Fuengirola is preparing to reopen, for the first time since the beginning of the covid-19 pandemic.  The local authority has reviewed the theatre's social distancing policies and given it the green light to have an opening night celebration on the 9th October.
The box office and theatre bar have reopened today for their normal service, though customers must wear face masks unless seated with a drink.  Hand sanitiser is provided and bathrooms will be regularly disinfected.  Masks must also be worn in the auditorium during performances.
Country Music and Evita
The first show at the theatre will be Cowboys and Kisses which is a country music extravaganza by local stars Johnny G and Melissa Carver.  This will be followed by a a production of Andrew Lloyd-Webber and Tim Rice's hit musical Evita from the 14th to the 25th October.
The Salon Varieties production of Evita has a cast of local musicians and actors, including Gemma Lloyd.  Director Oliver Leiva says that it's the theatre is an important part of the local community, and hopes audiences will adapt to the covid-19 prevention measures.  "This theatre has been an important part of our community for many years, giving so many people the chance to be involved in the arts and bringing pleasure to audiences.  The virus has been a huge challenge for us, but now we're excited to be opening again.  The cast and crew of Evita have been rehearsing round the clock to make the show truly memorable."
Theatre Since 1985
Salon Varieties in Fuengirola opened in 1985 to provide theatre and music to English speaking people on the Costa Del Sol.  Since then the performers have entertained audiences regularly with shows ranging from musical extravaganzas to stand up comedy and magic shows.
Published: 02.10.2020
Written by Dave James
News on 93.6 Global Radio
Keep up to date with all the latest news from the Costa del Sol with the coast's official English speaking radio station, 93.6 Global Radio.
More Costa del Sol News Stories
Some recent headlines from the Costa del Sol. See all the 93.6 Global Radio News