Royals Visit Malaga.  The King and Queen of Spain have visited Malaga to present awards.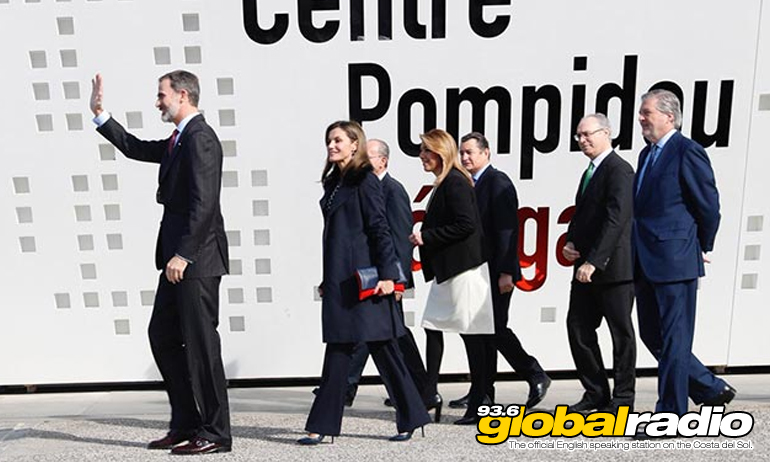 Royals Visit Malaga
King Felipe and Queen Leticia visited Malaga yesterday to present awards at the Centre Pompidou.  The King and Queen met well wishers outside the art gallery by the marina, and impressed with their warmth and style.
The royal couple were presenting awards for this year's Gold Medals of Merit in the Fine Arts.  The awards were presented in front of 300 guests.  Medals were presented to the Director of the Pompidou Centre, and also to singer Gloria Estefan.
During his speech, the King described Malaga as a "beloved city".
Published: 07.02.2018
Written by Dave James
News on 93.6 Global Radio
Keep up to date with all the latest news from the Costa del Sol with the coast's official English speaking radio station, 93.6 Global Radio.
More Costa del Sol News Stories
Some recent headlines from the Costa del Sol. See all the 93.6 Global Radio News