Six Aircraft Fighting Fire In Mijas.  Fire fighters are battling another blaze in the Mijas area as residents are evacuated.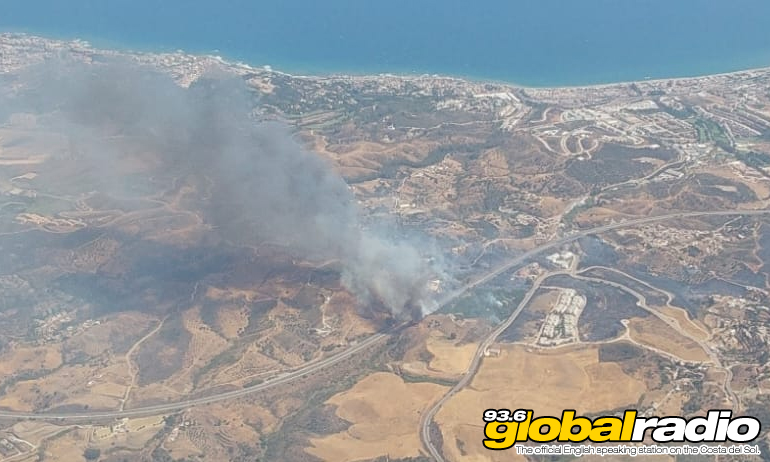 Six Aircraft Fighting Fire In Mijas
Residents of the Vitania urbanisation near La Cala De Mijas have been evacuated as the latest forest fire is threatening their homes.  There are 6 aircraft along with 90 fire fighters on the ground battling this latest blaze which broke out at 3.30pm today.
The AP-7 motorway has been closed in both directions between KM 200 and KM 213 because smoke is making visibility poor on the carriageway.  A delegate from the Junta announced that a level one emergency has been declared, this allows for measures to be taken to protect people and property.
Published: 26.07.2022
Written by Dave James
News on 93.6 Global Radio
Keep up to date with all the latest news from the Costa del Sol with the coast's official English speaking radio station, 93.6 Global Radio.
More Costa del Sol News Stories
Some recent headlines from the Costa del Sol. See all the 93.6 Global Radio News