Tourist Dies In Banus Hotel Blaze.  A fire at the landmark Sisu hotel has claimed one life and left ten people needing medical treatment.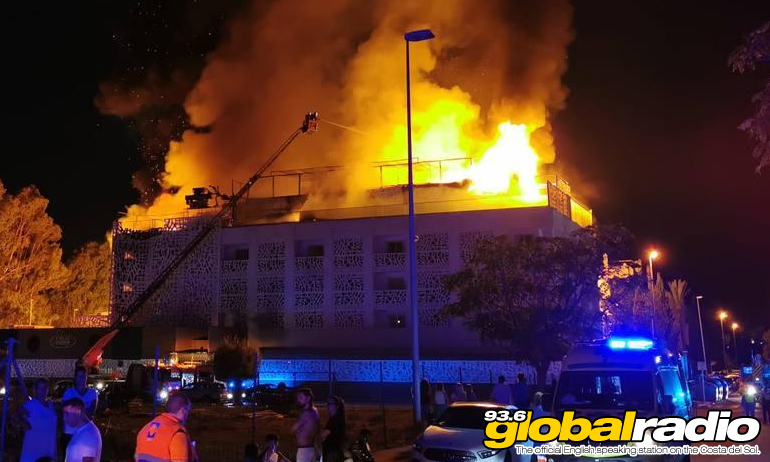 Tourist Dies In Banus Hotel Blaze
A man has died in a tragic hotel fire this morning.  The landmark Sisu Boutique Hotel in Puerto Banus near Marbella was engulfed in flames just after six o´clock this morning.  Emergency services rushed to the scene, as the blaze spread quickly through the building.  Nearby buildings and another hotel were evacuated.
Sisu Hotel Open And Occupied
The hotel was open and occupied at the time of the fire, it's been reported that 100 people were staying there.  The deceased man has not been named, though he is thought to be a foreign tourist.  Other injuries were mainly caused by smoke inhalation and falling debris from the building.
Blaze May Have Been Deliberate
The cause of the fire has not been identified, but the hotel's lawyer suspects foul play.  Antonio Flores told Sevilla's ABC news that a dispute over the hotel's ownership has been raging for years, and that he believes the fire was started deliberately.
Published: 21.08.2020
Written by Dave James
News on 93.6 Global Radio
Keep up to date with all the latest news from the Costa del Sol with the coast's official English speaking radio station, 93.6 Global Radio.
More Costa del Sol News Stories
Some recent headlines from the Costa del Sol. See all the 93.6 Global Radio News