Pawsawhile Puppy Profile.  Meet a special puppy who needs a forever home!  Scroll down to meet this month's special furry friend.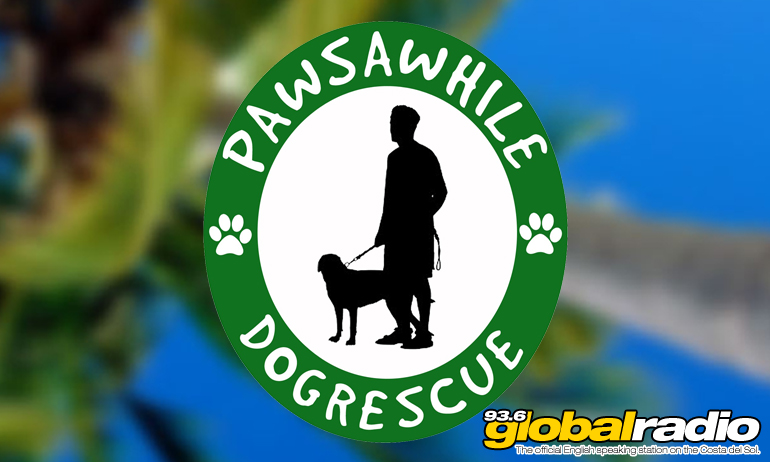 Pawsawhile Puppy Profile
There are so many puppies and dogs needing homes here on the Costa Del Sol, it would be impossible for us to tell you about all of them!  So we've asked Carl and Anita from our charity media partners at Pawsawhile to tell us about any extra special animals who have't yet been able to find a forever home.
Every month we'll bring you a new Pawsawhile Puppy Profile!  A spotlight on one of the adorable dogs at the shelter.  If you'd like to meet our featured puppy, or help to rehome them, please get in touch with Carl and Anita.
Adopt This Puppy
Kali is currently at the Pawsawhile shelter near Coin, where she's been on a special diet to get her weight under control.  She's roughly 3 years old, and has a lovely temperament.  Kali is gentle, loving, and playful.  She's great at walking on the lead, cars are no problem for Kali, and she gets on great with other dogs.  All of her vaccinations are up to date, and she has been spayed.
Kali has been in foster care for 16 months.  Now she's ready to move in to a forever home.  If you can help, get in touch with Carl and Anita.  They'll help you every step of the way!
You can follow Pawsawhile Dog Rescue on Facebook here, and email the team at pawsawhile_dogrescue@aol.com
Pawsawhile are a registered charity, number 13675
More Costa del Sol News Stories
Some recent headlines from the Costa del Sol. See all the 93.6 Global Radio News