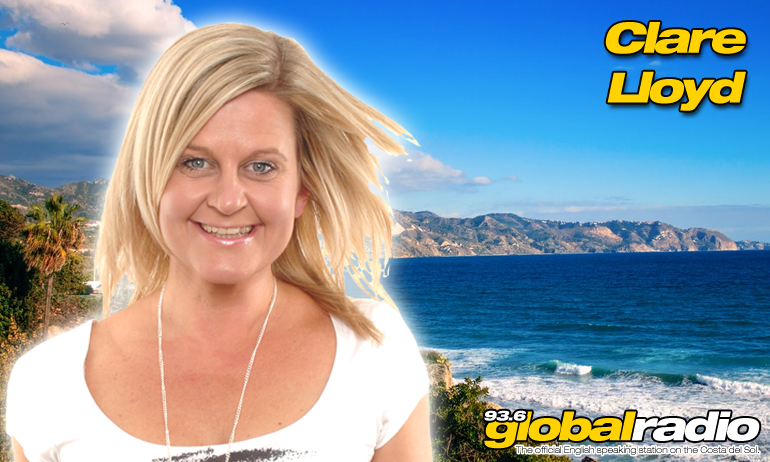 Clare Lloyd
Although Clare began her career at BBC TV Centre in London, her passion has always been radio.
Throughout her media career which spans almost three decades, Clare has been privileged to interview, meet and make friends with a fair few stars, which include Richard Branson, Robbie
Williams, The Queen…. Mark Owen from Take That who she says is so down to earth, Cilla Black had a heart of gold and the first ever interviewee, David Soul from Starsky and Hutch.
Music passions – U2, Sting, Bruno Mars, Ed Sheeran, Trance and Heavy Metal…
Most fun moment so far – Being woken up by a phone call from a boss, only to be told her audition to work at Capital Radio London had been successful – a woo hoo moment!
Favourite food – Fish and chips on the beach with a glass of champers.
Clare hates – bullying or cruelty to mankind or animals. On a lesser note, also despises the look of, smell of and (although never actually tried it), the taste of Tomato Ketchup…arrrggggg! Vom.
Scariest moment in life so far (not to be repeated) – Holidaying in Turkey where 007 Skyfall was filmed, when Sky diving instructor was so hungover we abandoned flight after falling over edge-
thank you tree and gravel for saving me… #still suffers nightmares!
Clare would partake in I'm a Celeb Get Me Out Of Here if she was famous enough – Still got that minor barrier to cross then!
If you washed up on a desert island who would she want to be with her? Brad Pitt. Invited out to dinner by?… Brad. Who would catch her falling from a tree? Mr Pitt. Favourite actor?… Hey this could go on forever….
Clare likes to wear – Heart on sleeve, anything comfy like jeans/shorts/t-shirt, little black dresses, silver jewellery, hair up when too hot and boot-style slippers.