Vicky Video.  Our roving video reporter! Catch Vicky out and about on the Costa Del Sol, live streaming the best local events.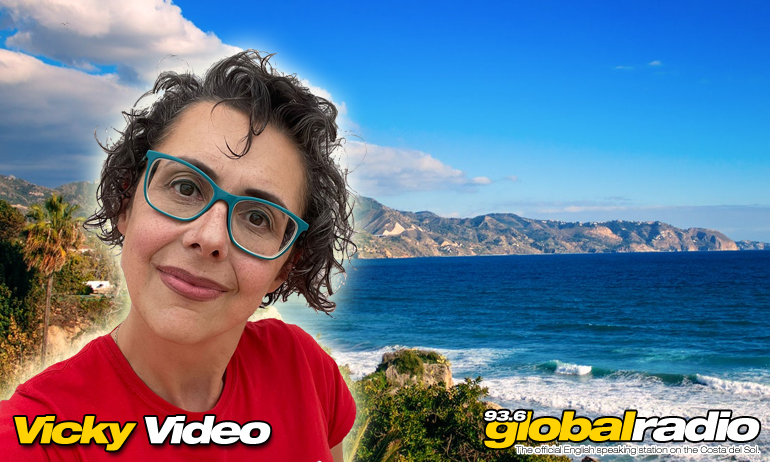 Vicky Video
Vicky Video is our roving video reporter!  She's always out and about on the Costa Del Sol, live streaming the biggest and local events and showcasing some superb local businesses.  If it's hot and happening here, Vicky Video is right there!.
Vicky Video loves wrestling (watching, not doing!), radio, and video blogging.  Since her first radio show in a caravan, aged 14, she's been bitten by the broadcasting bug.  30 years later Vicky has been a DJ, presenter, producer, tea brewer, and prankster – she once convinced a DJ to do a shout out to her pet snake.  Snakes don't have ears.  Even if they did, they probably don't speak English.
By her own admission she has a short attention span, which is why the fast moving world of radio and video appeals to her.  Even at university in Liverpool, her teachers held onto her work – threatening to use it when she became famous!  We hope they make good on the promise, we'd love to see what she got up to back then!
At 93.6 Global Radio Video Vicky is bringing the best local events to your screen, and working with our clients to bring their products and venues to life through film.  She loves to film fashion events, tourist attractions, nature, wildlife, and food.