Restaurant Delivery.  Find out which Costa Del Sol restaurants are offering home delivery during the lockdown.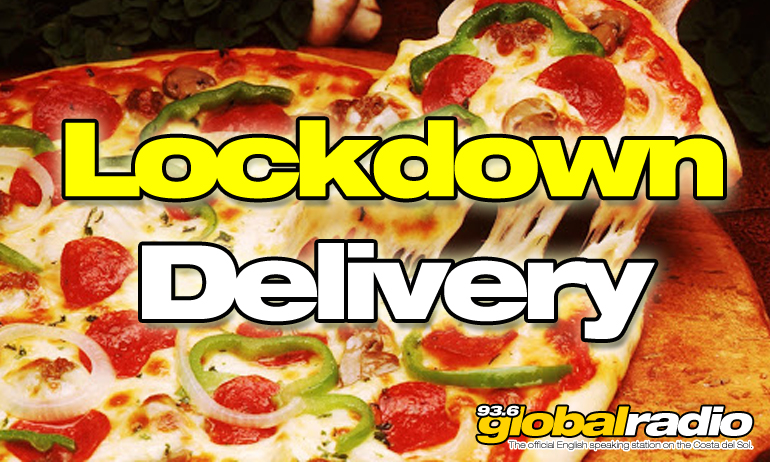 Restaurant Delivery
During this lockdown period there are some restaurants licensed to deliver meals to your home.  On this page you can see who is offering this service, and how you can contact them.
If you're a restaurant owner and would like to be listed FOR FREE, please click here.
Costa Del Sol Restaurants Offering Delivery
Delivery Area – La Cala, Mijas Pueblo, Fuengirola, Cabopino, Mijas
Contact Phone Number – 951 254401
Information – open daily from 4pm to 11pm
–
–
–
The ready meals are all €5 and are all the classics like cottage pie, bangers and mash, lasagne, roast chicken dinner, chicken curry, chili con carne. Desserts include carrot cake, chocolate orange brownie , custard tarts.
We also stock a few essentials like toilet rolls, eggs, milk, coffee etc. If there is something else you need then let us know and we will collect for you on way to your delivery.
We are based in El Zoco Calahonda just upstairs from Supersol.
Delivery Areas – Cabopino to El Faro
Contact Phone Number – 634 107501
Information – see menus on the Facebook page. Please book your Sunday lunch as early as possible.
–
–
–
–
Information – More than 17 different pizzas , garlic bread with cheese, mozzarella sticks with spicy sauce, salads, ben and jerry ice cream.
We do home delivery and accept credit card payments.
Check our menu on our website.
Call 952 111 367 or send a WhatsApp to 622 224 362
–
–
Information – Open Everyday from 12 till 10 pm. Book directly from restaurant or 'just eat' or Glovo. Also offers special three course lunch from 1 till 5pm for 13.90€.
–
–
–
–
–
Information – Please call to order your takeaway and collection time.
–
Information – Deliveries on Sat 5pm – 10pm and Sun 2pm – 6pm
Pre-order where ever possible.
Pre-ordering Roast Dinners is essential.
Daily Specials and Meal Deals posted on FacebookPlease refer to Facebook or give us a call for Delivery Times.
Closed Monday